Senators are with Duterte in his anti-illegal drug campaign
- The Senators also paid attention to Duterte's anti-illegal drugs campaign
- Sen Lacson said that investigation against the police's anti-drugs operation is premature for now
- Lacson is the number one supporter of the said campaign being the former PNP Chief
With President Duterte's battle cry to wipe out illegal drugs and criminality in the country, the Senators of the present administration also paid attention to the campaign.
As reported by CNN, last Tuesday, July 13, Senator Migz Zubiri subjected himself to drug testing and asked his staff to do the same.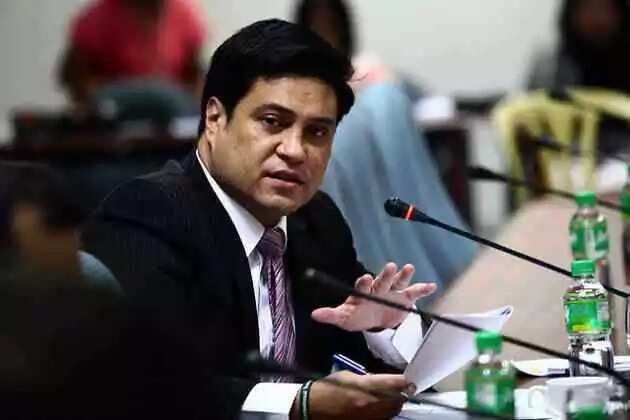 The report stated that Zubiri filed a resolution mandating all government offices to carry out mandatory drug testing and the coverage includes public officials. He says there is already a law to back it up.
READ ALSO: Jail guard nabbed after selling shabu to undercover operative
"As the author of the Dangerous Drugs Law, nung nasa Kongreso pa ako, inilagay ko talaga yan sa ating batas as a mandatory random drug test." [We have already included in the law the mandatory random drug test.] he said in the interview with the network.
On the other hand, Sen. Leila de Lima has yet to file a resolution for the Senate to investigate the police anti-drug campaign.
But in this regard, Senator Ping Lacson believes that looking into police anti-drug operations is premature for now. He said that he's more inclined to support the police at this time, and he would rather let law enforcement agencies conduct their investigations before the legislative branch comes in.
READ ALSO: Do Filipinos trust Duterte as their president?
Lacson said  that the momentum is already here and we have never experienced this number of drug offenders surrender before.
Lacson was the former police Chief, and was believed to have succeeded in neutralizing drug lords during his time.
"Alam ko ang psyche ng police. Alam ko rin ang challenges na hinaharap nila. Mas inclined ako to support the law enforcement." [I know the psyche of the police. I also know the challenges that they are facing. I am more inclined to support the law enforcement.]
READ ALSO: 'Bato' links mediamen to drugs
He might not have the so-called list of the police officers and government officials, but he claimed he of some but did not reveal their names. He said he's willing to compare notes with the President's if need be.
As a matter of fact, he keeps in touch with PNP Chief Ronald dela Rosa whom he says consults him about law enforcement.
Sometimes the former PNP Chief and Dela Rosa communicate via SMS, Lacson said.
READ ALSO: Leni comments on Rody's war vs illegal drugs
General dela Rosa used to be Mindanao's task group commander of the then presidential Anti-organized crime task force which was headed by Lacson.
Before any Senate investigation of the police anti-drug campaign can happen, Senators would need to hold a caucus on pertinent issues. This will likely happen before President Duterte's State of the Nation Address, as reported by CNN. -Kami Media
READ ALSO:  'Bato' reveals who ordered vigilante killings
Source: KAMI.com.gh