Justice Carpio says joint development is against Constitution
- International and National law has ruled that the West Philippine Sea as part of our country's EEZ
-Supreme Court Senior Associate Justice Antonio Carpio said that joint development with other countries is prohibited by the Constitution
- Carpio cleared that Philippine Foreign Secretary Perfecto Yasay Jr.'s statement considering joint exploration was made before the tribunal ruling
Supreme Court Senior Associate Justice Antonio Carpio said that "joint development" within the country's exclusive economic zone (EEZ) is prohibited by the Constitution.
Carpio said that there is no way to enter joint development within the country's EEZ because it is banned by the Constitution. That was after Karen Davila, broadcast journalist, mentioned the start of collaboration "to exploit, to survey gas and oil in the Reed Bank," also known as Recto Bank, under former president Gloria Macapagal Arroyo.
The EEZ is a 200-mile area from a coastal state's baselines within which the state has the rights in exploring end exploiting marine resources exclusively.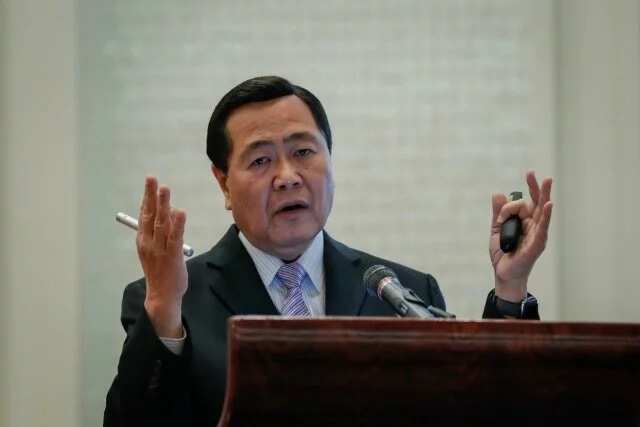 READ ALSO: WATCH! PH wins arbitration case vs China, what's next?
Carpio cleared that the case is still pending and opted not to respond. However, he reacted to Philippine Foreign Secretary Perfecto Yasay Jr.'s statement regarding the sharing of natural resources in the West Philippine Sea with China.
 "We can even have the objective of seeing how we can jointly explore this territory – how we can utilize and benefit mutually from the utilization of the resources in this exclusive economic zone where claims are overlapping," Yasay said in an interview.
Carpio said that Yasay's statement was made before the ruling of the arbitral tribunal in The Hague that was held in The Neatherlands, July 12.
READ ALSO: China wants further negotiations with PH over territorial dispute
Carpio explained that according to the ruling, the West Philippine Sea constitutes the EEZ of the Philippines and that the is no EEZ overlapping from China.
"The Constitution says the EEZ is part of the national territory of the Philippines… Second, the Constitution says that the state shall protect its marine wealth in the EEZ and reserve its use and enjoyment exclusively to Filipino citizens. So whether it's President Duterte, President Arroyo, or any other president in the future, that cannot be compromised," Carpio added.
Carpio ended the interview by explaining that the EEZ is called 'exclusive' that's why there should not be a joint development with another country, mentioning that international and national law have considered it exclusive. - AA, Kami Media
READ ALSO: Find out how Asian countries reacted to PH vs China ruling
Source: KAMI.com.gh