Bautista and Robredo deny allegations of secret meeting
- COMELEC Chair Bautista denied the allegations of a "secret meeting" between him and Vice President Leni Robredo
- The meeting was actually a dinner party with more than 30 attendees
- VP Leni also denied the claims of the video which was upload on an anti-Liberal party Facebook page
Commission on Elections Chair Andres Bautista has denied an alleged "secret meeting" with Vice President Leni Robredo.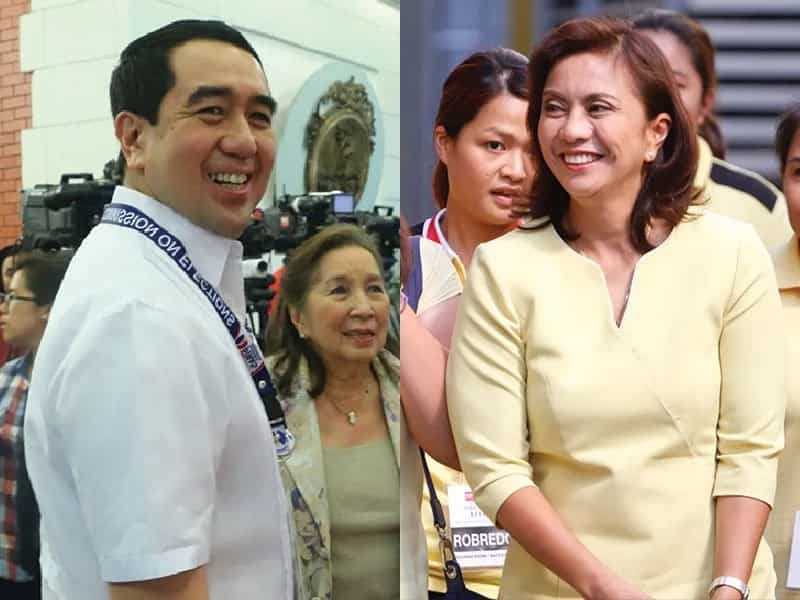 The video circulating on Facebook suggested that the two, amidst the pending electoral protest hurled by Robredo's rival Ferdinand Marcos Jr met in a condo located in Makati.
Bautista clarified that the meeting was actually a dinner party attended by United States Ambassador Philip Goldberg, Ombudsman Conchita Carpio Morales, and members of the diplomatic corps.
READ ALSO: Andy Bautista, Leni Robredo secretly meet in a condo
In a phone interview, Bautista expressed that whoever circulated the video had malicious intent.
The video was originally posted on Dayaang Matuwid, a Facebook page made by critics of the Liberal party. It included photos of the vice president entering Urdaneta Apartments, the venue of the alleged meeting.
"As the electoral case is still pending in the Presidential Electoral Tribunal (PET), the Filipino people would like to know: Is it legal for the Comelec Chairman to meet and favor the (alleged) fraudulent party? If both parties have nothing to hide, why meet in secret?" the video said.
READ ALSO: Leni comments on Rody's war vs illegal drugs
Bautista however explained that he just greeted the vice president.
"Basically, I just greeted her, 'Good evening, madame Vice President,' and that was it," he said.
He added that he's looking at the possibility of taking legal measures against the uploader of the video.
Meanwhile, Vice President Leni Robredo said that the video was very malicious. She said that there was no secret meeting that happened, and that she just exchanged Hi's with the COMELEC chair.
READ ALSO: Will Bongbong ever give up fight vs Leni?
Robredo also said that she attended the dinner party with her daughters.
Defeated vice presidential candidate Ferdinand "Bongbong" Marcos filed the longest electoral protest before the Supreme Court.
The petition stated that "(t)he votes presumptively obtained by protestee Robredo during the last elections are products of electoral frauds, anomalies and irregularities. Meanwhile, the votes obtained by protestant Marcos were significantly reduced, manipulated and altered to make it appear that he only placed second during the last elections."
Marcos also previously said that he will not stop until he uncovers the full extent of the alleged election fraud.
READ ALSO: What does Trillanes have to say on Ombudsman's charges against Binay?
Source: KAMI.com.gh