- The three-time champion joins Phoenix in time for the Governor's Cup
- JC Intal will be out until September due to bone spurs
- Phoenix's first game will be against Meralco this Friday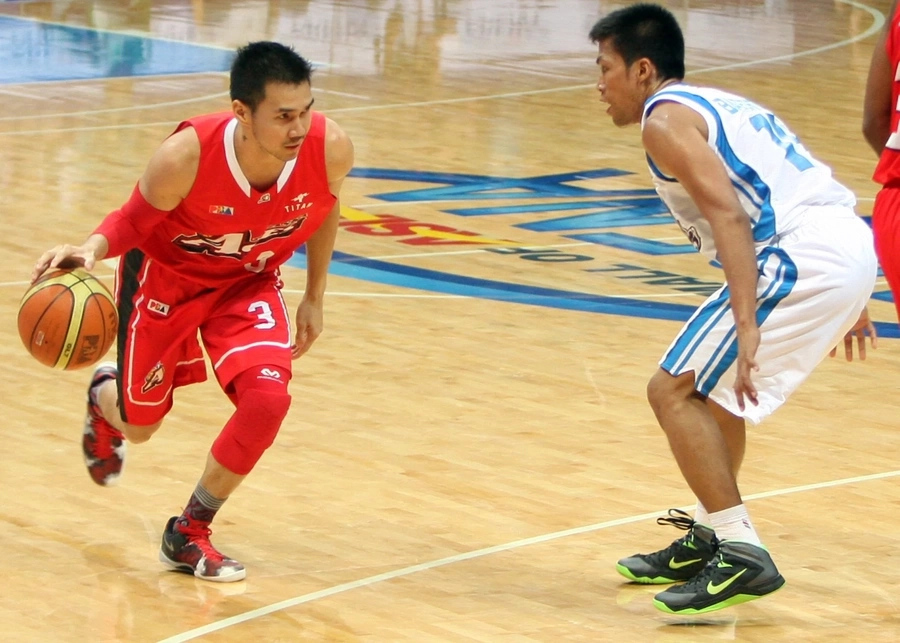 It's just a day away from the 2016 PBA Governor's Cup, and with forward JC Intal having to rest out his injury for the next few months, Cyrus 'Skyrus' Baguio is being called on to cover for him in the meantime.
Intal, 32, is currently nursing the bone spurs in his ankle. Bone spurs (or osteophytes) are bony projections that develop along the edges of bones, particularly where the bones meet each other in the joints. Bone spurs are said to be caused by joint damage associated with osteoarthritis. Intal is set to return in September.
READ ALSO: Has Chris Lutz recovered ahead of new PBA season?
Baguio, who's turning 36 this August, will now be playing for the Phoenix Fuel Masters. The veteran has championship experiences, having already played for Alaska and Red Bull in the past, and is looked upon as an excellent addition to the team. He is also considered to be one of the most feared guards in the basketball court.
Head coach of the Fuel Masters, Ariel Vanguardia, was reported to have said during an interview that Baguio was a "welcome addition" and that he would "fit [the team's] style of play."
READ ALSO: LOOK: Alaska pulls off a shocking trade!
To get Baguio, the team had to trade a pair of second-round picks, one in 2017 and another in 2018. But it seems that it was all worth it as, according to Vanguardia, 'Skyrus' was a "proven scorer."
Regarding the Fuel Masters' game-play, the head coach reveals that Phoenix will be playing with an up-and-down pacing tempo, and that Baguio, being the "high-octane player" that he is, will be able to go with his new team.
Today is Baguio's first practice with the Fuel Masters, just in time for the Governor's Cup this Friday, where the team will be going up against the Meralco Bolts.
RELATED: Which PBA players were traded between Phoenix and Meralco?
Source: Kami.com.ph