- Former Senate President Aquilino "Nene" Pimentel discussed federalism during the meeting of the Philippine Constitutional Association (PHILCONSA) at the Manila Polo Club last Monday, July 11
- According to him, shifting the current unitary system to federalism with a presidential form of government in the country is achievable and practical
- Senator Pimentel passed the Local Government Code in an attempt to balance the distribution of governmental powers, the goal of having a federal form of government
Having passed the Local Government Code, Former Senate President Aquilino "Nene" Pimentel still sees the need to shift the present unitary form of government to a federalist one in order to disperse powers that are highly concentrated in the hands of the Metro Manila government.
"My proposal talks about a federal system with a presidential form of government," Pimentel said.
"There are countries which are presidential and federal and they are good, like the US. There are also countries which are parliamentary and federal and they are also good. Therefore, what remains for us to do is to make sure that the good aspects of the existing examples of good practices should be infused into our adoption of a federal system of government in our country suitable to our culture and tradition," Mr. Puno said.
READ MORE: Former Chief Justice Puno explains federalism, says Jose Rizal wanted it too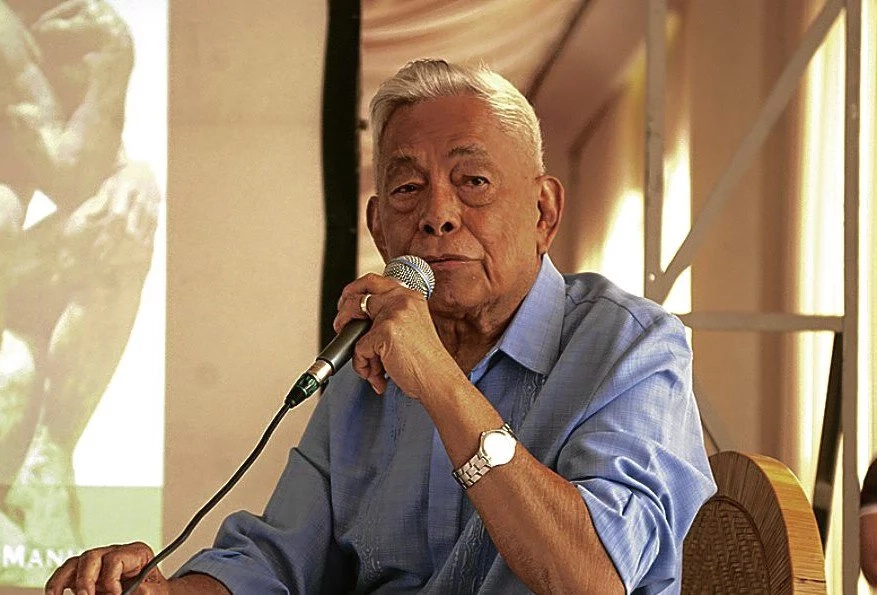 "A president and a vice-president will be elected nationwide. Their qualifications will be the same as in the current Constitution, except for their educational background, because we would require at least a Baccalaureate Degree from colleges recognized by the government," he added.
Mr. Puno also said that the president and VP are to be elected as a team and their terms would be six years without reelection, making sure that such term limit is applicable even to former presidents.
According to him, some of the provisions of the 1987 Constitution would be retained despite the action to federalize the country.
READ MORE: LOOK! Local businessmen doubt du30's federalism
"There will only be one Constitution and among other things, one Armed Forces of the Federal Republic, one flag, one Central Bank, one Foreign Policy, and one Public Education system," Mr. Pimentel said.
A bicameral federal congress, which is to have the power to enact laws for the governance of the Federal Republic, is also proposed by the former senator. It will have two Houses: the Senate and the House of Representatives. For one to be a senator, s/he must, among other things, be a graduate of a public or private college recognized by the government. The numbers of State senators shall be 81, as opposed to the current 24 senatorial limit the country has. Said increase is justified by the rise in our population.
Meanwhile, he said that the structure and powers of the Supreme Court will be retained, but there will be a creation of one constitutional court in Luzon, Visayas, and Mindanao that would rule on constitutional issues with five justices per branch.
READ MORE: How many states should PH have according to federalism advocates?
He is also proposing to have eleven (11) federal states and Metro Manila will be converted into a Federal Administrative Region.
Four (4) of which will be in Luzon namely the Federal State of Northern Luzon encompassing Region 1, 2, and the Cordillera Administrative Region (CAR), the Federal State of Central Luzon covering Region 3, The Federal State of Southern Tagalog which includes Region 4A, and the Federal State of Bicol having the Region V.
The Visayas may have four (4) or five (5) federal states: the Federal State of Eastern Visayas (Region 8), the Federal State of Central Visayas (Region 7), the Federal State of Western Visayas (Region 6), the Federal State of Minparom (Region 6B), and the Negros Island composed of Negros Occidental and Negros Oriental may be called Federal State of Negros or be separated and placed in Western Visayas and Central Visayas respectively.
READ MORE: Is the MNLF not pleased with Duterte's stance on BBL? Find out why
Mindanao could have three (3) or four (4) federal States. These are Federal State of Northern Mindanao covering Region 9, 10, and 13. However, such state may be too large. It may be divided into the Federal State of North-Eastern Mindanao and North-Western Mindanao. Next are the Federal State of Southern Mindanao (Region 11, 12, 13) and the Federal State of Bangsamoro.
He assured that the adoption of the federal system of government is a proven international means of foreclosing rebellions just like what happened in India and Switzerland.
Present Senator Aquilino "Coco" Pimentel III, son of the former senator, is eyed to be the next Senate President. He is also an advocate of federalism. - Kami Media
RELATED: What can Duterte's federal government bring to PH?
Source: Kami.com.ph