- Jay-r Siaboc, a young Cebuano performer, surrendered himself to Toledo City Police Office (TCPO) after rumors of his drug activities spread in social media
- Siaboc admitted that he is a user of the illegal substance but selling drugs was not his business
- Oplan Tokhang was implemented by the Philippine National Police (PNP) to appeal to drug users and pushers to surrender to law enforcers or such authorities will come after them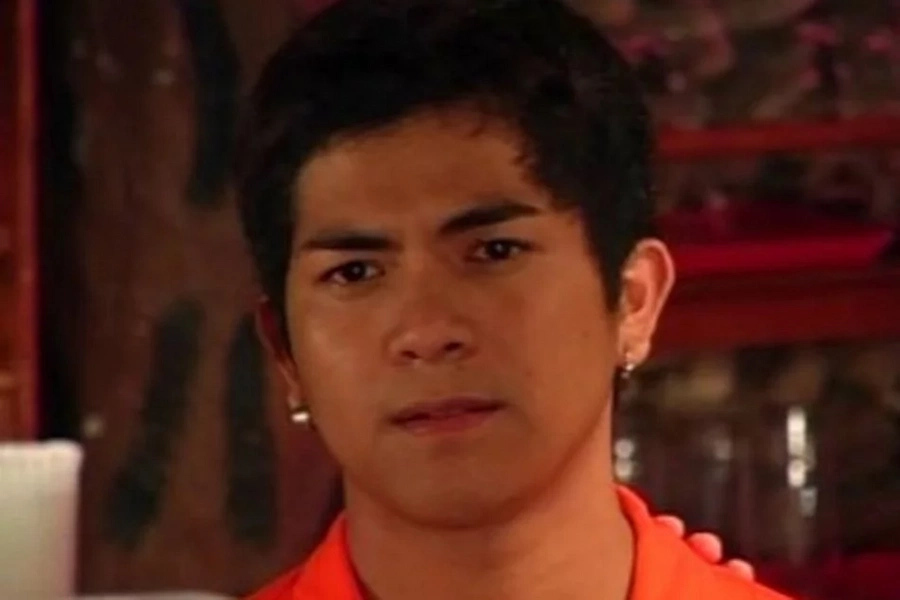 Pinoy Dream Academy (PDA) runner up Jay-r Siaboc, a Cebuano singer, gave himself up to police authorities in Toledo City, western Cebu, after rumors spread on social networking sites about his involvement in drug-related activities.
The police in Toledo reported last Tuesday that Siaboc, 29, was one of the 528 drug suspects who willingly surrendered themselves to the police. Further, among the 528, 100 identified themselves as drug pushers while 428 were drug users, including Siaboc, an employee from the government, and two 17-year old teenagers.
According to Supt. Mina, acting chief of the Toledo City Police Office, Siaboc's wife and cousin accompanied him when the performer went to Mina's office around 11 a.m. last Tuesday.
READ ALSO: LOOK! Five 'narco' generals on immigration watchlist
Supt. Mina was told by Siaboc that his decision was driven by his desire to change his lifestyle and to have a better life. The Cebuano performer also admitted that he was only using drugs, together with his wife, but they have nothing to do with selling illegal drugs.
"He confessed that he's been using drugs but not a peddler," Mina reported.
As a subject for tactical interrogation, Siaboc revealed to the police that his suppliers were his friends residing in Barangay Awihao but Siaboc refused to name the persons. Following this, Siaboc was asked to sign a waiver giving the police the right to monitor his activities.
Siaboc was recommended to undergo drug rehabilitation by PO2 Joselito Genon of the Toledo Police since the performer expressed his desire to change his life for the better.
READ ALSO: LOOK: Rody's 'drug general' will be investigated by BIR as well!
"Like other surrenderees, Jay-R fears for his life and that he wanted to be a changed man. He should undergo rehab," the policeman reiterated.
However, Trisha May, Siaboc's wife, stated that the real intention of his husband was not to surrender but only to clear his name and record. Trisha further denied in a Facebook post her husband's involvement in using the illegal substance.
"We are not involved in any illegal transaction. We live in a decent way and we are raised well by our parents. We would be much happier if the authority will conduct an investigation. You are so welcome. Our life is an open book," Trisha stated.
Since a large number of people involved in drug-related activities have surrendered to the TCPO, the processing of another 200 batch of drug suspects were brought to the Barba Sports Complex on Wednesday.
READ ALSO: LOOK: Lacson to share with Rody list of five drug mayors
According to the record of the Police Regional Office in Central Visayas (PRO-7), since they implemented the Oplan Tokhang last July 1, the total number of self-confessed drug users reached 25, 219 and those who surrendered to the different police stations in the region and identified themselves as drug pushers reached 3,013.
Oplan Tokhang, short for "toktok-hangyo", is the nationwide campaign spearheaded by the Philippine National Police to appeal to and warn those who are involved in drug-related activities that they will surely be caught by police authorities and law enforcers if they don't give up and surrender themselves.
"So far, we're successful in our Oplan Tokhang in the region. But I expect more drug users and pushers to surrender in the coming days. Tuloy-tuloy na ito (This will be continuous)," stated Chief Supt. Noli Taliño, PRO-7 director.
READ ALSO: Two Taiwanese caught with over 300 kg "shabu"
The most number of those who surrendered was recorded in the Bohol Provincial Police Office with 14, 782. The Cebu Provincial Police Office followed the record with 9, 157. Different police stations in Cebu City accommodated 2, 636, Lapu-Lapu City received 766, Mandaue City recorded 652, and 239 were taken under the care of authorities in Siquijor.
After signing a document containing the surrenderers statement that they will never be involved again in illegal drugs, those who had no pending arrest warrants were allowed to go to their respective homes.
READ ALSO: 'Bato' links mediamen to drugs
The young actor and singer, born Eduardo Siaboc, Jr., started his career as one of the aspiring students of Pinoy Dream Academy, where he became the first runner-up of the first season in 2006.
When introduced to the band scene by his uncle, Siaboc became the vocalist of Scrambled Eggs. With his career on the rise, his first appearance on television was on Your Song and then in the prime time TV series "Pangarap Na Bituin". - NB, Kami Media
RELATED: Jail guard nabbed after selling shabu to undercover operative
Source: Kami.com.ph