- A video about the end times has spurred on diverse reactions
- The end is coming in two weeks' time, according to the video, but all similar predictions in the past have failed
- Here's a look at what the Holy Bible says are the signs of the end times instead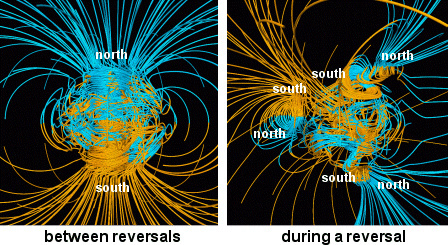 A YouTube video published last July 9 by 'End Times Prophecies' has stirred once anew mixed reactions about the end of the world predictions. The video, entitled Why The World Will End Surely on 29 July 2016? Shocking Facts, states the reason that the Earth will have an apocalypse is because the North and South Poles will flip (a phenomenon known as the geomagnetic reversal). 
The almost 18-minute clip goes on to portray, via basic computer-generated images (CGI), how the world would end, while an audio of scriptural verses from the Holy Bible narrates it. Towards the end of the video, however, salvation is assured and the narration leads the viewer to pray and believe in the LORD Jesus Christ.
READ ALSO: These men wanted people to draw closer to God and they built a real size Noah Ark replica!
If the world was real to end on July 29th, what does the Holy Bible say are the signs? And are these signs really happening now? Here are some verses:
But mark this: There will be terrible times in the last days. People will be lovers of themselves, lovers of money, boastful, proud, abusive, disobedient to their parents, ungrateful, unholy, without love, unforgiving, slanderous, without self-control, brutal, not lovers of the good, treacherous, rash, conceited, lovers of pleasure rather than lovers of God… (2 Timothy 3:1-4)
READ ALSO: He could not fall asleep being worried over many things until he read these amazing Scriptures
As Jesus was sitting on the Mount of Olives, the disciples came to him privately. "Tell us," they said, "when will this happen, and what will be the sign of your coming and of the end of the age?" Jesus answered: "Watch out that no one deceives you. For many will come in my name, claiming, 'I am the Messiah,' and will deceive many. You will hear of wars and rumors of wars but see to it that you are not alarmed. Such things must happen, but the end is still to come. Nation will rise against nation, and kingdom against kingdom. There will be famines and earthquakes in various places. All these are the beginning of birth pains. (Matthew 24:3-8)
READ ALSO: Are these the new signs from God? They may testify that Jesus indeed is coming soon
At that time many will turn away from the faith and will betray and hate each other, and many false prophets will appear and deceive many people. Because of the increase of wickedness, the love of most will grow cold, but the one who stands firm to the end will be saved. And this gospel of the kingdom will be preached in the whole world as a testimony to all nations, and then the end will come. (Matthew 24:10-14)
Dear children, this is the last hour; and as you have heard that the antichrist is coming, even now many antichrists have come. This is how we know it is the last hour. (1 John 2:18)
READ ALSO: 3 facts about the second coming of Jesus Christ. With these you won't miss it
"But about that day or hour, no one knows, not even the angels in heaven, nor the Son, but only the Father. As it was in the days of Noah, so it will be at the coming of the Son of Man." (Matthew 24:36-37)
"Be on guard! Be alert! You do not know when that time will come." (Mark 13:33)
See the video here:
RELATED: Jesus has the power to turn your fails into miracles. This parable explains why
Source: Kami.com.ph