Bohol under state of calamity
The province of Bohol was already declared to be under a state of calamity because of the destruction to property amounting to at least P300M brought upon by the El Niño phenomenon.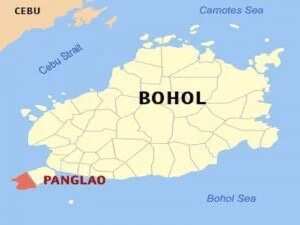 The Provincial Council approved the recommendation of the Provincial Disaster Risk Reduction and Management Council (PDRRMC) to declare the province of Bohol under a state calamity in order to access calamity funds. PDRRMC passed the resolution during an emergency meeting on April 7 convened by Gov. Edgar Chatto, the chairperson.
The report of the Office of the Provincial Agriculturist stating that the total estimated cost of damage for all commodities is around P312.962 million was cited by PDRRMC.
According to Larry Pamugas, assistant provincial agriculturist, Bohol has been under drought for four months. He added that more than 11,000 hectares of agricultural land have been destroyed due to El Niño.
Bohol has not experienced any rainfall since January which caused the destruction of crops and other agricultural products.
Pamugas also said that more than 40,000 farmers from 27 towns across Bohol are affected by hunger and lack of livelihood. He added that rounds of cloud seeding were conducted by the Bureau of Soil and Water Management (BSWM), but recently they have been trying to spot cumulu-nimbus clouds to be able to proceed to more rounds.
Pamugas added that the BSWM team already completed 42 hours of artificial rains in the first phase.
Prior to it, the Department of Agriculture allocated additional funds for 90 more hours of cloud seeding operations.
With the persistence of drought, the BSWM team will proceed to the next phase that covers 90 hours of cloud seeding operations.
The agricultural sector is the main source of employment and livelihood of the residents of Bohol.
Earlier this year, Bohol Agriculture's Office has already conducted cloud seeding operations to protect the crops from damage.
Source: KAMI.com.gh