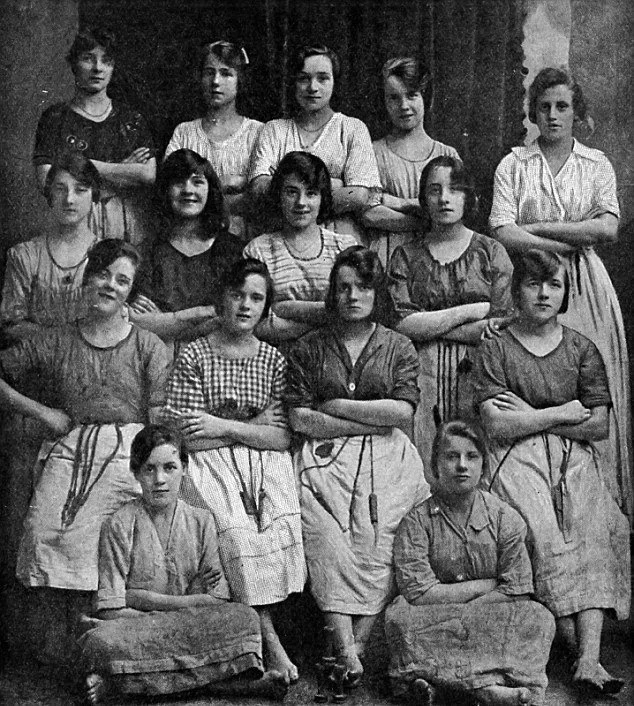 This image depicts female workers from an old Belfast Mill.
At first glance, there's nothing extraordinary, but if you look closely..
This black and white photo was shot during a lunch break at the mill. It might seem pretty ordinary but if you look carefully at the girls you will notice a shocking detail.
Count all the girls. You think there are 15 of them?
Now look athe placement of their hands. All the hands are crossed, but on the shoulder of one of the workers you can see somebody placed a hand. Who's hand could this be? It's definitely not one of the girls standing close to her.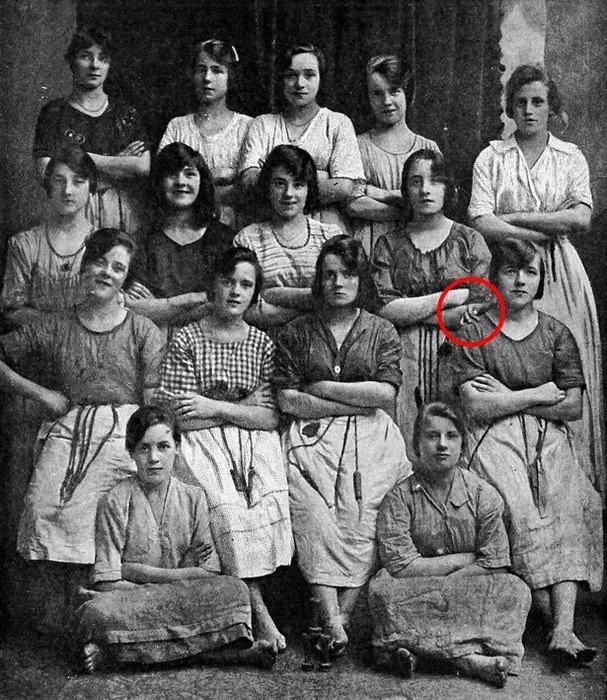 It can't be photoshopped since the image is so old.
Could it be an otherworldly presence that decided to be captured in the photo; a hand from beyond the grave?
Source: Kami.com.ph