- A video of Leni Robredo and Andy Bautista secretly meeting went viral online 
- The video garnered both negative and positive reactions from the public
- Bautista and Robredo are both involved in the electoral case filed by Bongbong Marcos
A video showing Vice President Leni Robredo meeting in secret with Comelec Chairman Andres Bautista went viral online after amidst the pending electoral case filed by former senator and losing vice presidential candidate Ferdinand "Bongbong" Marcos Jr.
According to rumors, the meeting allegedly took place in one of the socialites' condo located in Makati City. The meeting, furthermore, was said to have happened after the Supreme COurth ordered the Vice President to provide a response to Bongbong's electoral protest.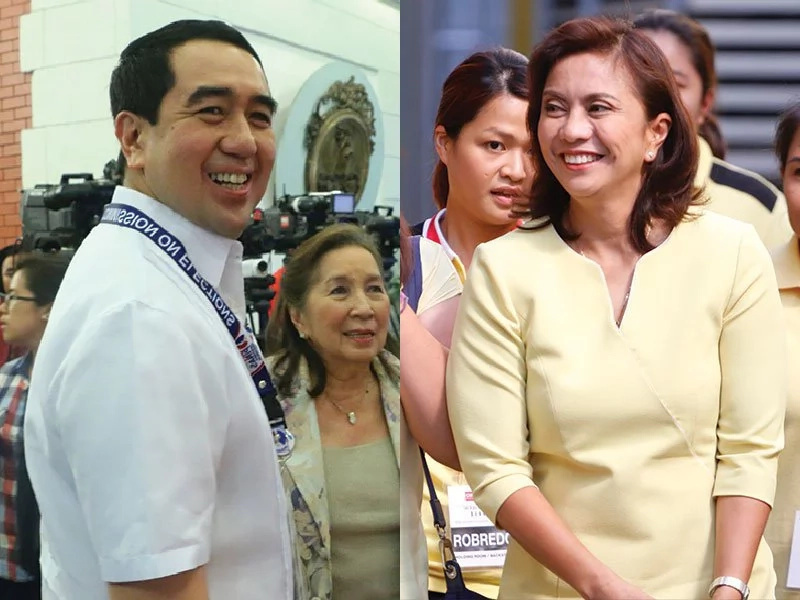 READ ALSO: Will Bongbong ever give up fight vs Leni?
The video posted on Dayaang matuwid – a page made by anti-LP individuals – said the meeting took place July 12, 2016, just roughly eight hours after the high tribunal (Presidential Electorial Tribunal) released their order for a reply.
"Barely 8 hours after the Supreme Court made the order, Leni Robredo held a secret meeting with fellow respondent and Comelec Chairman Andres Bautista at the 10 floor of the Urdaneta Apartments in Makati," the video claimed. "The meeting was held at the unit of socialite Baby Cruz."
It can be seen in the video that Robredo was entering Urdaneta Apartments. She had members of her security detail accompanying her. She left the place at around 10:26 PM while Bautista was seen leaving four minutes after, at 10:30 PM.
READ ALSO: WATCH: Leni, Rody attend their first cabinet meeting together
The video gathered mixed reactions from the public, most of which were negative and asking the two people why they have to meet in secret.
"As the electoral case is still pending in the Presidential Electoral Tribunal (PET), the Filipino people would like to know: Is it legal for the Comelec Chairman to meet and favor the (alleged) fraudulent party? The statement at the end of the video read. "If both parties have nothing to hide, why meet in secret?"
Others were also quick to defend the Vice President, claiming that the meeting should not be met with criticisms as both of the subjects of the video are also respondents in the same case.
Both of the subjects denied the allegations.
READ ALSO: COMELEC chair Bautista still not talking to commissioners?
Source: Kami.com.ph