-The Philippines recently won the case over China in the international arbitration court
-While China refused to comply, a foreign counsel of the Philippines, Reichler, said that China will eventually succumb to international pressure
-The international tribunal's decision stated that China's claims over the disputed territory in the West Philippine Sea is invalid
Paul Reichler, the Washington, D.C. based American lawyer said that although China refused to abide by the ruling of PCA, which is unenforceable, the power that could break down the Red Dragon is international pressure.
Reichler said that China could eventually succumb to international pressure. The decision of the PCA is legally binding. Based on international law, the ruling made by PCA gave rise to legal obligations, which countries are expected to comply with.
"There are enormous pressures on all states to ultimately comply with the rulings of the international court," said Reichler.
READ ALSO: WATCH! PH wins arbitration case vs China, what's next?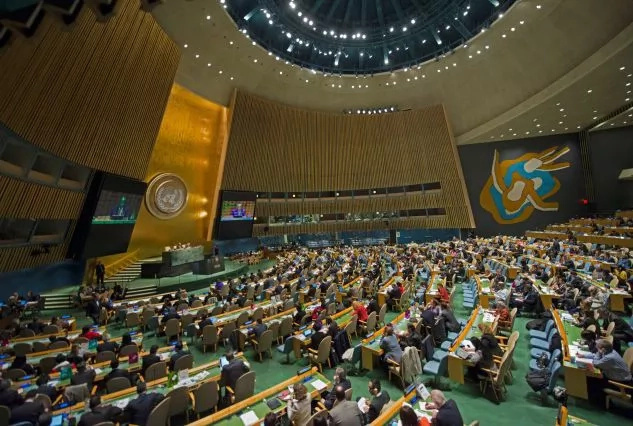 Unknown to many, the boycott made by China of the arbitration proceedings made it harder for the lawyers of the Philippines to argue their case in the PCA. This boycott prompted the tribunal to act as "counsel" for China.
Evidence that China was supposed to submit was secured by the tribunal as part of due process.  The tribunal exercised restraint in ruling on the matter based only on the evidence presented by the Philippines. To be just and fair in the eye of the law and of the international community, the tribunal indirectly became China's counsel.
Reichler further explained that from the very beginning, he believed that the Philippines had a strong case against China. The claim of the Philippines is anchored on clear international law – the UNCLOS, which ironically China was also a party, and gave its ratification thereto.
READ ALSO: LOOK! Billions of unliquidated funds for 4Ps discovered by COA; who is to blame?
According to Reichler, while the ruling of the PCA did not address the question on the sovereignty of the islands in the area, it unequivocally stated as "invalid" the claims of China in the West Philippine Sea.
Reichler also believes that eventually, the best interests of China will be served if it would be accommodating all the states that have interest over the disputed area.
"Eventually, there will be successful negotiations and those negotiations can only be successful if the rights of all parties are respected and that means the rights of the Philippines, Vietnam, Malaysia, Indonesia and others, as well as the rights of China are respected," said Reichler. –SD, Kami Media
RELATED: Do Filipinos trust Duterte as their president?
Source: Kami.com.ph