-As the death anniversary of the late Jesse Robredo approaches, rumors are resurfacing on who was really behind the plane crash which killed him
-Speculations hint that the crash was not accidental but plotted
-Late Secretary's death linked to imminent revelations on who's who in the drug syndicate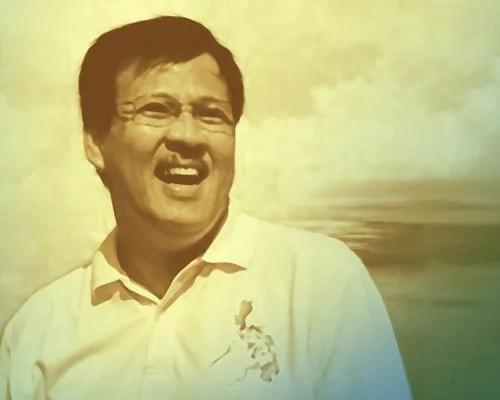 It has been almost four years since the untimely demise of former Department of Interior and Local Government (DILG) Secretary Jesse Robredo, but the rumors that there was really a 'plot to kill' him and the reasons behind it still won't abate.
It has long been talked about and speculated on social media that former President Benigno Aquino III had 'ordered' for Robredo's plane to crash that fateful day of August 18, 2012. The allegations also point to the fact that the late Robredo had reportedly 'snooped too much' on the Aquino Cabinet executives' drug links, thus the 'staged' plane crash.
Here's a recount of what happened:
- Robredo, on duty, boarded a Piper PA-34 Seneca plane in Cebu City going to Naga City.
- The airplane's pilots detected an engine failure in the small aircraft and decided to make an emergency landing at an airport in Masbate City.
READ ALSO: LOOK! Billions of unliquidated funds for 4Ps discovered by COA; who is to blame?
- The plane didn't make it to Masbate City and crashed offshore of Masbate Island.
- Police Chief Inspector June Paolo Abrazado, Robredo's aide who was with him on the same flight, managed to survive. He was strangely the lone survivor of the crash.
- Search and recovery operations were reportedly erratic and inconsistent.
READ ALSO: LOOK! Five 'narco' generals on immigration watchlist
- Robredo's body was only found three days later.
Two viral posts divulging the real reason behind the deliberate plot on Robredo are reportedly going viral on social media, stating he was "allegedly killed after uncovering" the names of Philippine National Police (PNP) generals and Aquino Cabinet officials who were linked to the drug syndicate.
One of the generals, the post alleged, is former National Capital Region Police Office (NCRPO) Director Joel Pagdilao, who had reportedly rushed to Robredo's condominium unit for suspicious reasons after the plane crash.
One Facebook post stated: "[Robredo] informed (then) President Aquino of his investigations. The problem was it was not only the drug lords who had links to some PNP generals but, as [Robredo] dug deeper, found they (also) had links to Palace officials." The post was ascribed to a Jose Alejandrino, a former Manila Chronicle journalist.
READ ALSO: Does the Filipino people trust Duterte as PH president?
The post continues to allege ex-DILG Undersecretary Rico Puno to have gone with Pagdilao to Robredo's condo on Aquino's orders, shortly after Robredo's plane accident. It is suspected that they had gone there with the intent to destroy any implicating files or evidence. The said files reportedly pointed to two cabinet officials who were beneficiaries of the drug trade.
Today, the late Robredo's wife Leni, sits as the Vice President of the Philippines, while newly-elected President Rodrigo Duterte has tagged Joel Pagdilao as one of the drug lord protectors in the country. -KJ, Kami Media
RELATED: China wants further negotiations with PH over territorial dispute
Source: Kami.com.ph