- According to reports, Chinese President Xi Jinping has ordered the People's Liberation Army to prepare for a possible combat with foreign threats, particularly the US
- The order was reportedly given by the President of China in case the US sends its troops over the disputed territories
- China still refuses to acknowledge the ruling of the Permanent Court of Arbitration (PCA) regarding the South China Sea territorial dispute
Chinese President Xi Jinping has reportedly ordered the Chinese People's Liberation Army to prepare for an armed combat.
US-based Boxun News said that the instruction from the Chinese President was given in case the United States meddles in the disputed waters after the release of the Permanent Court of Arbitration (PCA) ruling.
Both the U.S. and China have been expanding and developing their military activities across the sea, creating heavy tension between the two nations.
READ: After PH wins, EU has a warning for China
A U.S. aircraft carrier and fighter jets have already been sent to the region even before the verdict was released. The Chinese Navy has also been conducting military exercises on the disputed territories.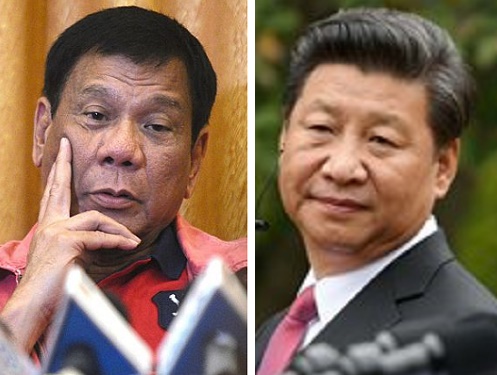 In October 2015, Xi Jinping said that he was not afraid of fighting a war against the U.S. – which has supported the claims of the Philippines against China.
Beijing has responded to the ruling by saying that the PCA has no jurisdiction over the territorial dispute and only the involved parties – China and the Philippines – should settle the issue. It also called the verdict as "null and void."
READ: China remains defiant over UN ruling
The Hague's verdict which was released on Tuesday is binding and permanent. However, the arbitral tribunal lacks the power to enforce its ruling.
The PCA ruling also pointed out that China has been guilty of severely harming the coral reef environment on the Scarborough Shoal area, caused by the artificial islands that the Chinese government has been building. These artificial islands are reportedly being used for military purposes.
READ: China to PH: No talks of South China Sea issue during ASEM
Meanwhile, political activist and billionaire investor George Soros has predicted that China might try to rally its people against foreign threats which could then lead to economic and societal collapse. Sorros added that China might also team-up with Russia, which could then lead to World War III.
Officials from Asian countries such as Singapore, Vietnam, and Malaysia have urged the involved parties to practice self-restraint and refrain from conducting military activities following the release of the historic ruling. -Kami Media
Source: Kami.com.ph