- Chinese netizens called for a boycott of Philippine mangoes and other Philippine imported snacks
- A number of memes are posted expressing their anger and disapproval of the Philippines and its products
- This is obviously a result of the international tribunal's decision over the territorial sea dispute which is unfavorable to China
The effects of the tribunal's decision on the West Philippine Sea dispute Thursday are still uncertain but one thing has become the victim so far – our mangoes.
The Philippine mangoes are undoubtedly considered as the best in the world but Chinese nationals now claim otherwise after the ruling of The Hague-based arbitral court over the disputed zone went unfavorable to them.
Immediately after the international court ruled against China and in favor of the Philippines, the Philippine mangoes are held victim by the Chinese netizens.
READ ALSO: Do the Filipino people trust Duterte as PH president?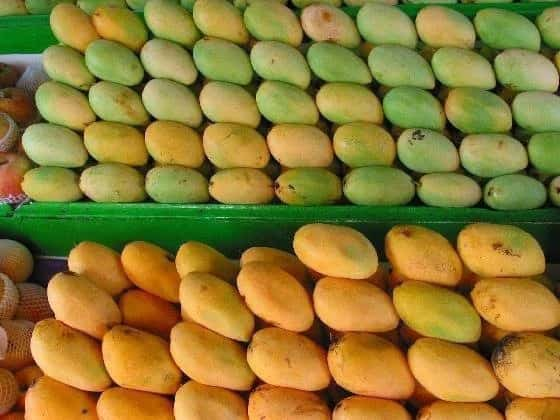 In a popular Chinese social media site, the Chinese are campaigning for a boycott of the Philippine national fruit and have expressed their disapproval to the Philippines through memes.
Social media posts called for people who "love China" to stop buying Philippine products and instead patronize products of their own.
"If you love China, don't buy Filipino imports", said one comment.
READ ALSO: Find out how Asian countries reacted to PH vs China ruling
Another comment said, "I will eat Guangxi dried mango, drink Yunnan coffee and eat durian from Hainan. Anyway the point is, I'm making sure my money stays in China,"
Taobao, China's largest online shopping site also announced, through an interview with Global Times, that their shop will not sell mangoes from the Philippines anymore, including any kind of Philippine snack.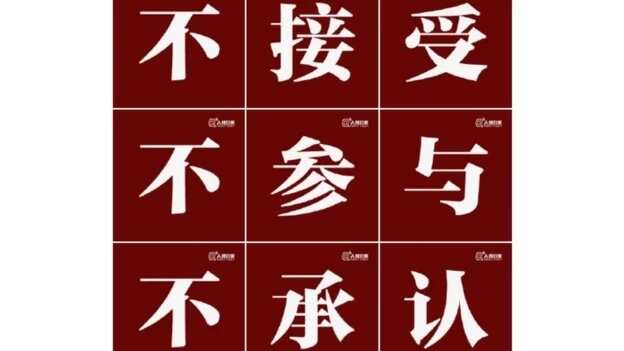 This photo is also shared 400,000 times in Weibo. When translated, it says: "Won't accept, won't participate, won't recognize."
READ ALSO: LOOK: PH victory vs China celebrated by Vietnamese nationals
This slogan is being used by China as their official line on the tribunal. In fact, there have been reports that China is not willing to obligate itself to the decision of the high court saying it has no jurisdiction over the case.
Another widely shared photo on the site is this image of a cartooned girl holding a fish also brings a funny metaphor.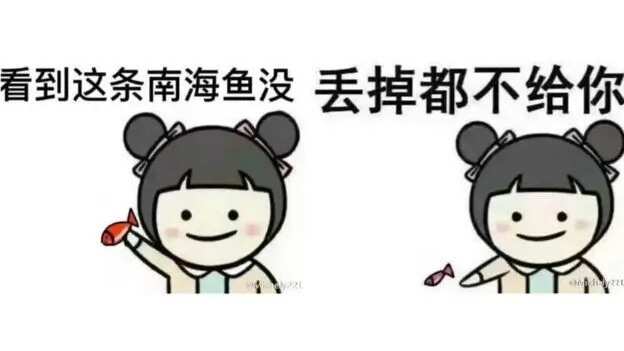 It says, "Do you see this fish from the South China Sea?" And on the other side of the photo, the girl seems to lose her grip of the fish and the text above her says "I'd rather throw it away than give it to you."
READ ALSO: Beijing: Claim on South China Sea is legal
And lastly, who would have thought that 'Philippines' would not be just a country but will become a verb one day?
In this photo is a meme of a supposed Chinese guy pointing his finger and angrily says, "I urge you not to be such a Philippine!"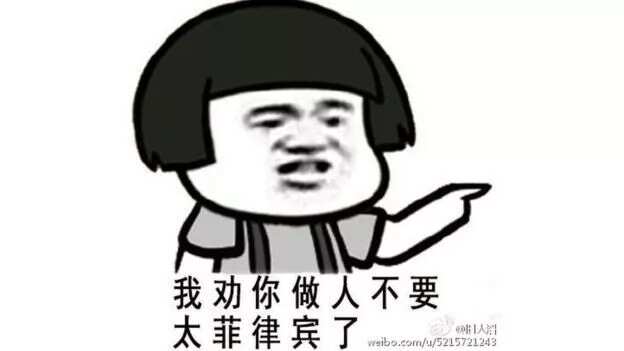 What it actually means is up to the reader to decide. -Kami Media
RELATED: LOOK! Filipinos' most patriotic #Chexit hugot lines
Source: Kami.com.ph