- Retired police general Vicente Loot and a private individual named Peter Lim – both accused by Duterte as having involvement with illegal drugs – are going to be investigated by the BIR for irregularities and traces of ill-gotten wealth
- Loot and Lim have denied the previous drug allegations
- Loot also denied the rumors that he owns an islet which is allegedly being used as a location for illegal drug manufacturing
One of the five Philippine National Police (PNP) generals named by President Rodrigo "Rody" Duterte as having involvement in the illegal drug trade is facing new threats from the Bureau of Internal Revenue (BIR).
Retired police general Vicente Loot and Peter Lim – another personality tagged by Duterte as a drug personality – are targets of a BIR validation, according to BIR division 12 chief legal officer Atty. Neri Yu.
READ: Lacson to share with Rody list of five drug mayors
"The validation can also determine if there are undeclared (pieces of) property or income and if they have filed their income tax returns correctly," said Yu.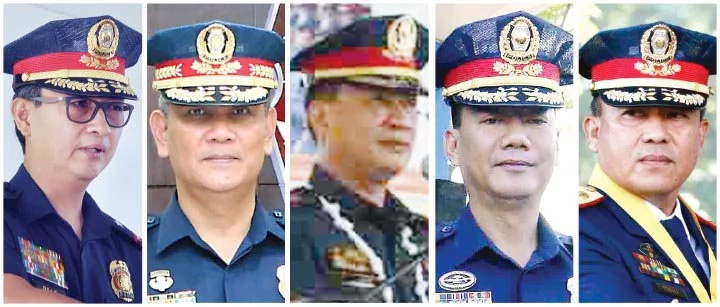 He explained that the BIR regional office is preparing the validation results early in order to provide the central BIR office with the findings if they ever needed it for the ongoing drug investigation.
Aside from Loot, the President also named four other PNP generals that were allegedly involved in the illegal drug trade. They were chief superintendents Bernardo Diaz and Edgardo Tinio, director general Marcelo Garbo and police director Joel Pagdilao. All five police generals have denied the allegations.
READ: NP Chief leads first destruction of P1.77-B drugs in Cavite
Loot also denied the online reports which say that he owned an islet called the Isla de Gato in Daanbantayan town, and that it was being used as a location for manufacturing illegal drugs. The former PNP general explained that the reason why very few people go to Isla de Gato is because it does not have docking area for boats.
At a later press conference, Duterte also mentioned Lim and drug lords Peter Co and Herbert Colangco as private citizens who are among the biggest personalities in the illegal drug trade.
Lim's spokesperson, Dioscoro Fuentes Jr., said that Peter and his brother, Wellington Lim, were already cleared of allegations of involvement with drugs back in 2001.
READ: What would you do if President Duterte is your next-door neighbor?
Meanwhile, Senator Panfilo Lacson has also revealed that he has the names of five Mayors outside Metro Manila that are involved with the illegal drug trade. The senator said that he is willing to share the sensitive information with Duterte.
Source: Kami.com.ph