- Senator Panfilo Lacson revealed that he has a list containing the names of five mayors allegedly involved in the drug trade
- Lacson said that he is willing to share the list with President Rodrigo Duterte to help him fight the illegal drug trade in the country
- However, the senator refused to publicly name the five mayors in question
According to Senator Panfilo Lacson, he has obtained a police intelligence report showing that there are at least five mayors outside of Metro Manila that are protectors of drug lords in their respective cities.
The senator said that police officers gave him the list which he is willing to share with President Rodrigo "Rody" Duterte. Last week, Duterte announced that he is planning to reveal the names of mayors and other public servants who are involved in the illegal drug trade.
The president has already revealed the names of five Philippine National Police (PNP) generals who are allegedly involved in illegal drugs. They are retired police generals Marcelo Garbo Jr. and Vicente Loot, and active officers, Chief Superintendents Bernardo Diaz and Edgardo Tinio, and Director Joel Pagdilao. All of them have denied the allegations from Duterte.
READ ALSO: JUST IN: Ombudsman files criminal charges vs ex-VP Binay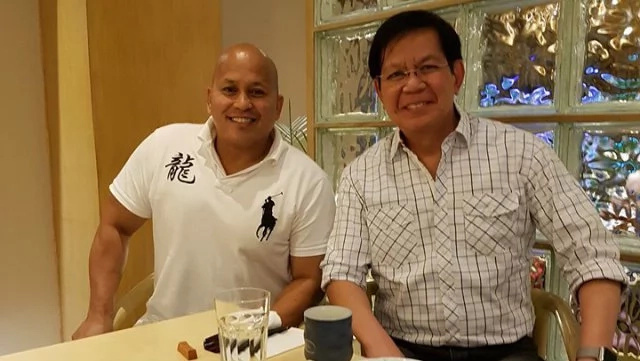 However, Lacson said that he would not reveal to the media the names of the five mayors for now. He only gave clues that some of them are presently holding office and they have been involved in the drug trade for several years already. He added that some are not only drug lord protectors but are drug lords themselves.
The senator explained that he was given the list by unnamed police officers when he went around the involved mayors' cities during the campaign season.
According to Lacson, the police officers who had the intelligence report were asking guidance on what to do with the list. Lacson was the former chief of the PNP during the administration of former president Joseph "Erap" Estrada.
READ ALSO: WATCH: PNP Chief leads first destruction of P1.77-B drugs in Cavite
"Either the mayor is involved or police operations turned out negative," the senator said, describing the possible response of the mayors when they were tipped about the police operations.
Meanwhile, Lacson added that Chief. Supt. Tinio spoke to him on Monday to personally deny the allegations of his involvement with the drug trade. Lacson said that Tinio shared many stories that seemed to be believable.
RELATED: Former Chief Justice Puno explains federalism, says Jose Rizal wanted it too
Source: Kami.com.ph