- Pope Benedict has a memoir called Benedict XVI: The Last Conversations in which he shares his experiences and struggles as the leader of the Catholic church
- The highly anticipated memoir includes the Pope's view on the existence of high ranking people in the Vatican engaged in homosexual acts
- The presence of homosexual clergy has remained a highly contested and controversial topic
Rumors, scandals, and struggle. All of these describe Pope Benedict XVI's journey as the father of over 1.2 billion Roman Catholics all over the world.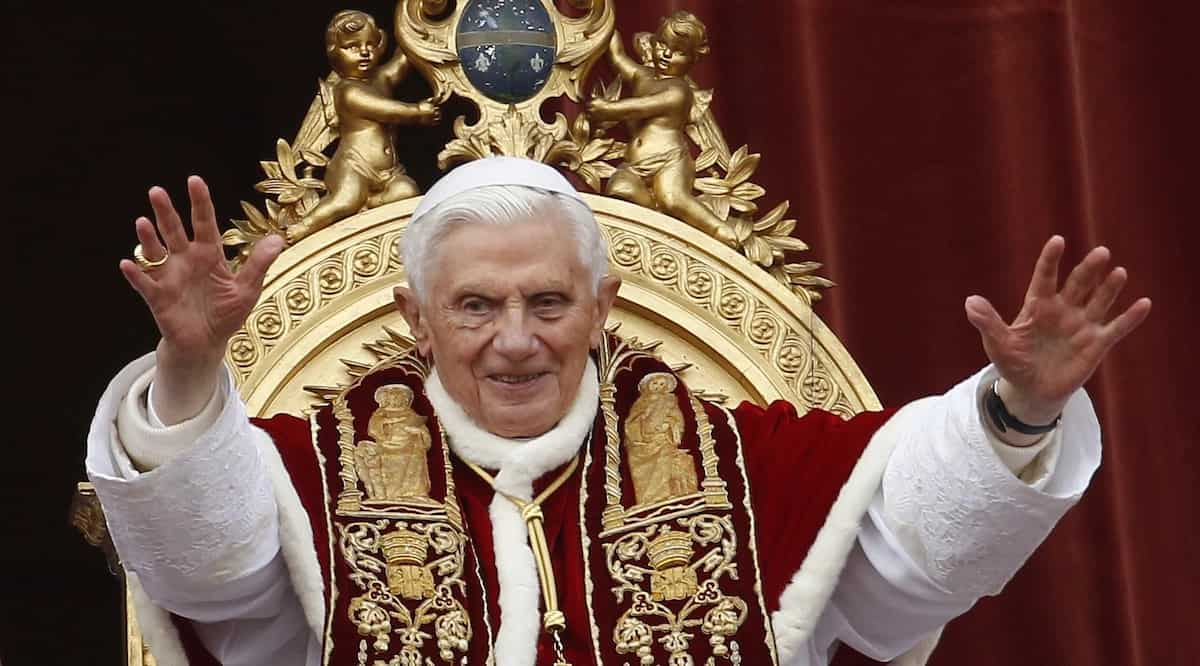 Despite having an interesting stint, not much has been heard from Pope Benedict since he retired in 2013. The 89-year old pope emeritus has been living at a convent inside Vatican City and leading a quiet life. However, that's about to change since the Pope is set to release a memoir by September 9 and its contents could be devastating for the Catholic church.
A part of Pope Benedict's memoir will touch on his struggles dealing with a "powerful gay lobby". According to the Italian newspaper Corriere Della Sera, the group is composed of only four or five key people but they wielded a great deal of influence within Vatican.
READ: You give me and the Church so much strength: Pope Francis to retired Pope Benedict XVI
In several publications, it was reported that there exists a network of gay priests who work inside the Vatican who were caught in compromising photos and videos being in drag, and in some cases, being caught in the act.
This revelation is not a really secret since rumors of its existence have been around for ages. However, earlier in June, Pope Francis was quoted stating that, "In the Curia there are holy people, truly holy people. But there is also a current of corruption, also there is, it is true … They speak of a 'gay lobby,' and that is true, it is there." The Vatican has no official comment on the matter.
The memoir also reveals that Pope Benedict exerted efforts to break up the group.
READ: Pope speaks out on death penalty
At the wake of his resignation, rumors have circulated that the gay lobby was the cause for his retirement.  However, he denied that they were ultimately responsible stating that he resigned "freely" and it was due to health reasons.
The Pope also writes about the surprising circumstances of his election as a pope. He said that high-ranking cardinals were holding a secret shadow conclave and came to a decision prior to electing him in the formal gathering in the Sistine Chapel. He shares how sleep-deprived and incredibly anxious he was when he started his pontificate.
READ: Church clarifies Pope's call to apologize to LGBT community
Interestingly, the former pope was surprised that Pope Francis, a Latin American cardinal, was voted as pope. He writes that he had a few names in mind, "but not him".
He says he will destroy his diary now that the memoir is being published, even though he admits it might be a "golden opportunity" for historians to see what its really like to be pope.
READ: Pope Francis condemns gay club massacre
Source: Kami.com.ph