- Vietnamese nationals who represent the Vietnamese Community in the Philippines (VCP) joined Filipinos along Roxas Boulevard to celebrate the arbitral tribunal verdict vs. China
- The Vietnamese commended the Philippines for standing up to China through diplomatic and legal processes
- The VCP also criticized China for its lack of respect for other countries
About 50 Vietnamese nationals joined advocacy groups in the Philippines to celebrate the arbitral tribunal ruling of the Permanent Court of Arbitration (PCA) in The Hague on the West Philippine Sea dispute against China.
"We are very happy with the victory of the Philippines. We want to congratulate the Philippine government and its people on your victory in the struggle for justice and respect for international law," said Amber Lee, spokesperson of the Vietnamese Community in the Philippines (VCP).
READ ALSO: PH counsel: Rule of law defeats China's power
The arbitral tribunal's verdict says that the claim of China over the resources in the West Philippine Sea is a violation of the United Nations Convention on the Law of the Sea (UNCLOS), of which the Philippines and China both signed.
Lee also commended the diplomatic and legal process that the Philippines underwent in order to resolve the issue compared to China – which was observed by various sectors to be using bullying tactics against the Philippines in their dispute over the West Philippine Sea.
"Justice always prevails over coercion and intimidation. Congratulations to the Philippine people," Lee added.
READ ALSO: Taiwan rejects South China Sea ruling, sends warships to Spratly Islands
The VCP representatives joined hundreds of Filipinos at the victory rally even before the tribunal ruling was announced. Approximately 3 hours before the PCA released the contents of the ruling at 5 p.m., Tuesday, several groups and organizations filled a restaurant along Roxas Boulevard to show their unity and optimism about the decision from the arbitral tribunal.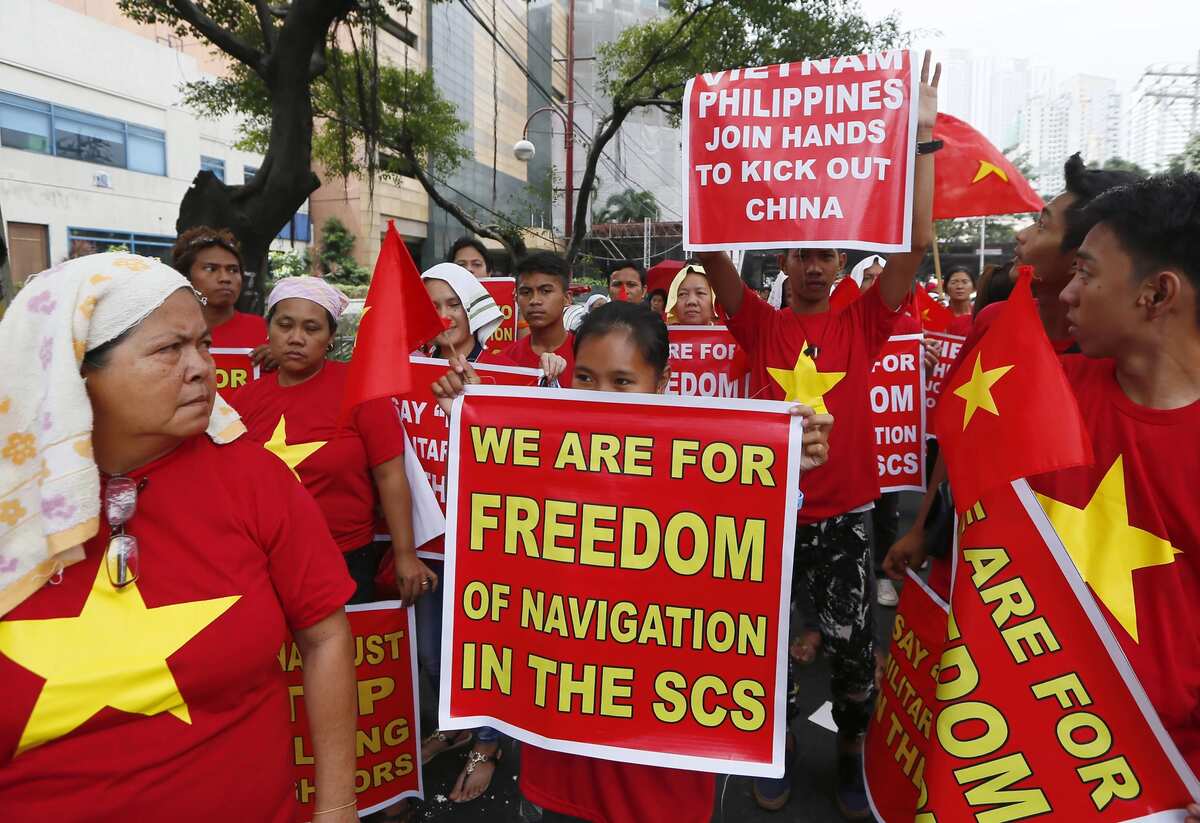 The VCP spokesperson also said that the PCA verdict was neutral, objective and fair which could help open up opportunities for other countries involved in territorial disputes to settle their issues peacefully and legally.
An Phuc Dano, another member of the VCP, said that the Vietnamese nationals are hoping that the Philippines would set as a role model for standing up to China since it is also trying to claim some areas of Vietnam.
RELATED: Beijing: Claim on South China Sea is legal
Source: Kami.com.ph