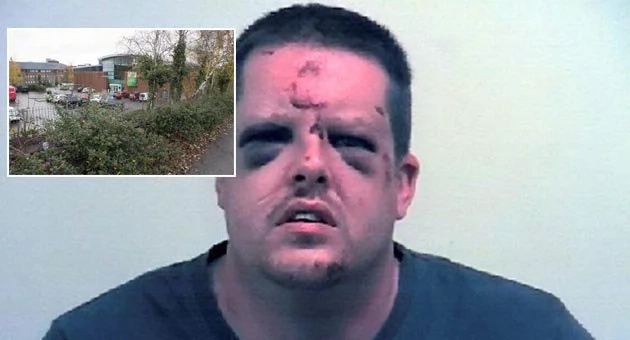 The scumbag with the messed up face above? That's Jonathan Holmes. He stalked the young girl for a mile and then pushed her into the bushes saying, "you are going to enjoy this." She got out her phone to contact her partner and put her keys in her hand to protect herself if needed. Holmes then ran at her and pushed her into bushes close to Nutfield gym.
Then she used her keys to cut his face and bit down on his tongue saying 'you won't do that to a woman again'. Her screams attracted the attention of passers-by, Holmes jumped over some railings in an attempt to escape but was found by police later this evening.
His courageous victim told a court yesterday: "I believed without a doubt this man was going to rape me. My life would have been over – he might as well have killed me right there. I was so terrified but so angry."
South Yorkshire Police superintendent Scott Green told the woman: "You displayed an astonishing level of bravery during this investigation, your actions undoubtedly deterred the offender from continuing his assault and your detailed recollection of such a traumatic event, led to the arrest, conviction and imprisonment of a very dangerous criminal.
"As a husband, as the father of a daughter and behalf of every woman in this city, I commend you.
Sex attacker named Jonathon Holmes was jailed for four and a half years for the attack.
Source: Kami.com.ph