- Rhodora, Rollie Tindungan's wife gave birth prematurely due to stress after Rollie lost his job as a graphic artist.
- The baby stayed at the hospital for two months but was released thereafter.
- Six days after he was released, the baby died and the family remains buried in millions of debt.
A Filipino family based in Dubai is facing probably the worst crisis of their lives. Having lost their prematurely-born son after two months of fighting it out at the hospital, they are now confronted with hospital debt worth a whopping P3.2 million.
Rollie Tindugan, recently turned to friends and family to help raise the much-needed amount. He even started a GoFundMe Page so that their cry for help will reach more generous people beyond the borders of Dubai.
Working as a graphic artist in Dubai, Rollie, his wife Rhodora, and a young daughter were quite happy. However, when Rollie lost his job, a series of unfortunate events hit the family one blow at a time.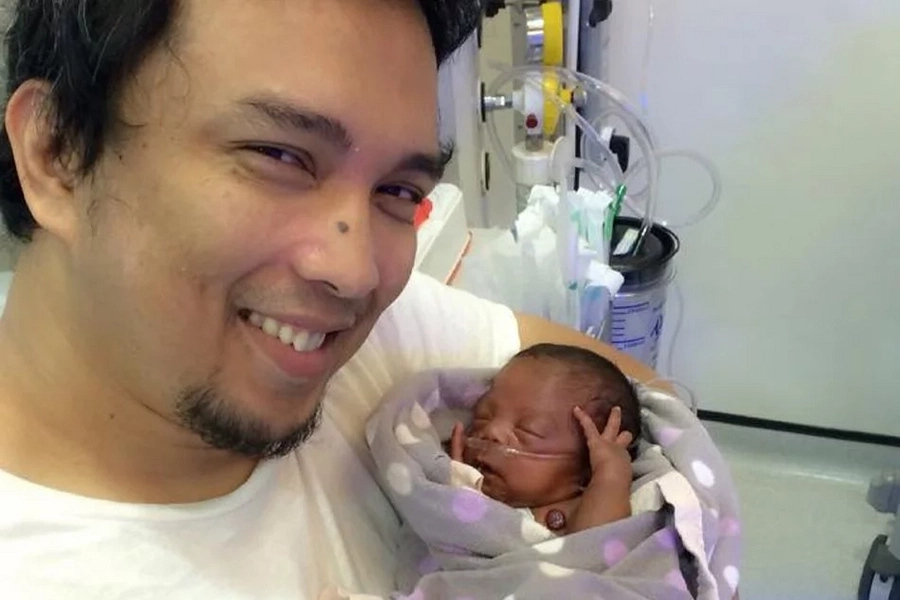 READ ALSO: LOOK: Man with disability sells buko salad, photos went viral
His wife, who was 6 months pregnant, was rushed to the hospital and prematurely delivered little Timothy on April 20, primarily due to the stress brought about by the circumstances that befell them.
Little Timothy fought for two months, but his body must have been so frail, that he gave his last breath on June 26, which was only six days from the day that he was released from the hospital.
Having only enjoyed their little baby for a week, Rhodora would cry almost every time silence befalls their home. Aside from this, their daughter would always be looking for her baby brother.
READ ALSO: When man found this dog, everyone expected it to die. But learn what happened next
Now the burden to find the P3.2 million, equivalent to DH 250,000, lies in the shoulders of Rollie. He said during an interview that he and his wife always turn to God whenever they have problems. But he must also admit that the family was devastated after their little baby died.
They have been pleading to God to "please take it away." They have surrendered everything to Him and are thankful that they were given a week to be with their precious baby.
READ ALSO: Her Decision To Listen Stopped This Homeless Man From Taking His Life
Rollie and his family are still making funeral arrangements for the little baby. They are hoping that their plight will touch the heart of many people across the world.
In all they experienced, they said what they learned was that they should be calm and honor God. - SD, Kami Media
READ ALSO: Migrants flee war-torn countries, only to be tortured
Source: Kami.com.ph