- The win of Philippines over China in the West Philippine Sea dispute sparked the long hibernating patriotism among Filipinos.
- Netizens took to Twitter to rebuke China and to convey their message loud and clear – "China, back off!"
- Some teenagers who loved Chinese KPop stars turned their backs against their idols and expressed their love for their country.
The recent arbitral award favoring the Philippines over China caused many netizens in the Philippines to bring their jovial and patriotic mood, ahem, not on the streets, but on Twitter.
Since the decision of the PCA was released, #Chexit became the most-used hashtag on various social media. So just as when a lot of people thought that patriotism among Filipinos is dying, you might want to think twice.
Many Twitter users did not mince words in rebuking China, telling it to leave the area that rightfully belongs to the Philippines.
READ ALSO: LOOK: These tourists in bikini take a dip in 400-year old fountain in Rome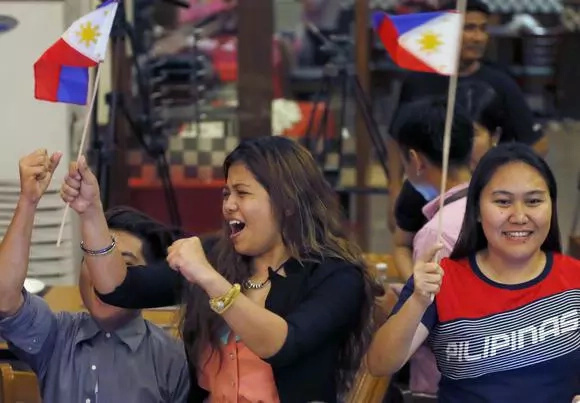 Take a look at some of the most passionate and patriotic #Chexit hugot lines.
@jason_without_y fiercely said that it's time for China to leave Philippine territory after having plundered the country's marine resources and harassed Filipino fishermen.
Now having found the muscle to face China head on, @roxsantos exclaimed "Back-off China!" as it doesn't have the right to claim the islands and waters of the Philippines.
READ ALSO: #CHexit trends after release of UN Tribunal Ruling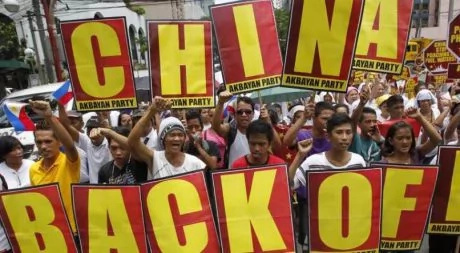 Reaffirming the Philippines' ownership of the West Philippine Sea, @mawiemelchor said that the "West Philippine Sea is ours."
As a clear rebuke of the Red Dragon's nine-dash-line claim, @_beattaramirez tweeted:
@jayceesachet now considers the battle between the Philippines and China akin to the historic Biblical battle of David and Goliath, with Philippines being David and China being the slain Goliath!
READ ALSO: Congressional inquiry on drug killings a 'waste of time' – Alvarez
Finally, this epic tweet from @HugotDre clearly encapsulates what many Filipinos feel at the moment – that China can never take what does not belong to them!
Some KPoP star fans (mostly teenagers) who love Chinese KPop stars KrisHanTao, Lay, Victoria, Jun and Minghao, told the stars "sorry" because although these teenagers love them, they love their country more. Now that's something remarkable!
READ ALSO: #GetNakedAndWork: Belarusians go to the office undressed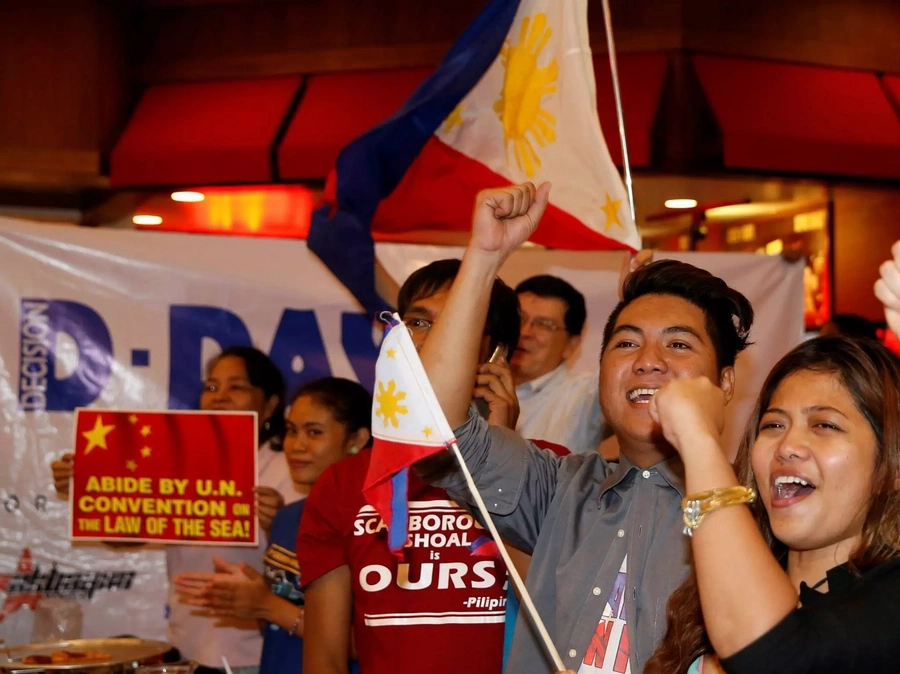 This just shows that the recent win of the Philippines against China may just be the tinderbox that will provide the spark that would rekindle the patriotic fervor of the young generation. -SD, Kami Media
RELATED: Is tagged narco-general Vicente Loot a friend of top drug lord Peter Lim?
Source: Kami.com.ph