- Colossus, a rollercoaster ride from a theme park in UK was stopped mid-ride
- One of the guests did not follow the ride's restrictions, sticking a leg out of the carriage
- Employees assisted them to walk down from the ride and no one was injured in the process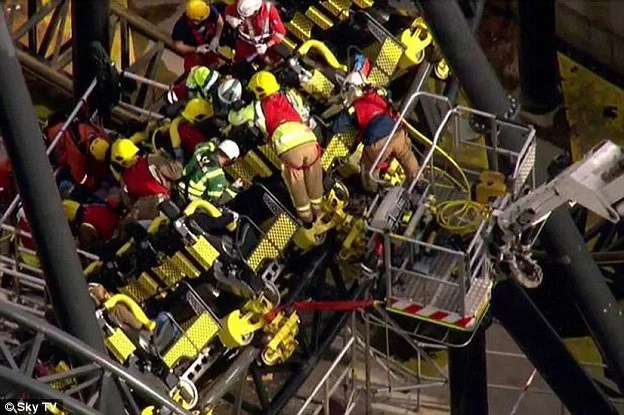 There are two types of people in the world – those who have a need for speed and can handle gut-twisting rides or the kind who prefers to take their sweet time in an amusement park. As the latter offers to be a safer option for those anxious of strapping themselves into a chair and being catapulted into at least a hundred feet into the air, it proves to be the boring one as well. If you insist on taking a chance on seeking the thrill, you are branded as a brave soul.
However, quite a few seems to have confused brave into being careless as there are still others who failed to follow repeated instructions before the takeoff.
Colossus, a ride from Thorpe Park in the United Kingdom, was forced to halt mid-ride after one of the passengers were caught sticking out a leg through the CCTV.
READ ALSO: WATCH: 5 Pinoy celebrity outbursts caught on video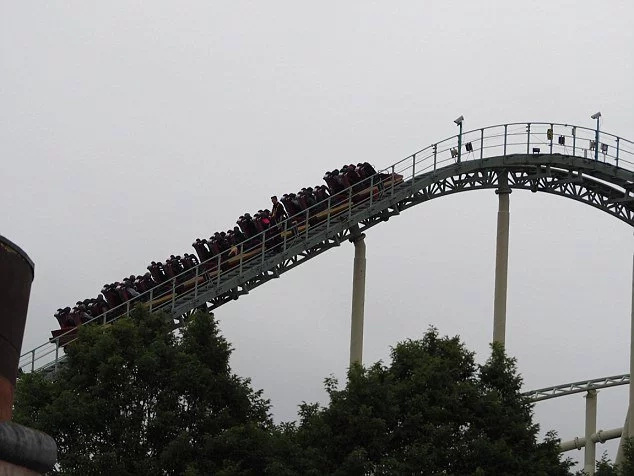 Fourteen-year-old Henry Moody was visiting the park with his family when he witnessed the turn of events. He shared that Colossus opened its services rather late, noting that staff were walking up and down and had been checking the flagship roller coaster.
Later on, while he was in line for a different ride, he noticed that it has begun its operations and the next thing he knew; people were stranded on top of the lift under the rain. With 20 people in the carriage, it took at least an hour and a half before they were safely evacuated from the ride.
Park authorities were quick to dismiss allegations about Colossus having a malfunction. They reasoned that a guest ignored their ride restrictions and were forced to act prompting them to put a break on the tracks before it dived down. Guests were assisted with a handrail as they were led to walk down from the ride. Employees assured that no one suffered injuries as well.
READ ALSO: This viral photo of a boy at his mother's funeral will leave you crying
Alton Towers which belong to the same owner as Thorpe Park, had caused a fatal incident last year in one of their rides which inflicted injuries on 16 people. Two victims, in particular, needed their leg to be amputated following the crash of The Smiler.
Merlin Entertainments, the company behind the theme parks, confessed of health and safety breaches which put them into a position of facing at least millions of pounds as fine. - HB, Kami Media
RELATED: WATCH: Why these students teamed up against their teacher will shock you
Source: Kami.com.ph