- PNP Chief Ronald Dela Rosa said that media practitioners, politicians, and lawmen are possibly involved in illegal drug trade
- Dela Rosa also said in an interview that drug money may be circulating to smear the image of the police who are currently at war against illegal drugs
- President Rodrigo Duterte presented a matrix in last week's Cabinet meeting, exposing that some media men are being used by drug traffickers in their illegal activities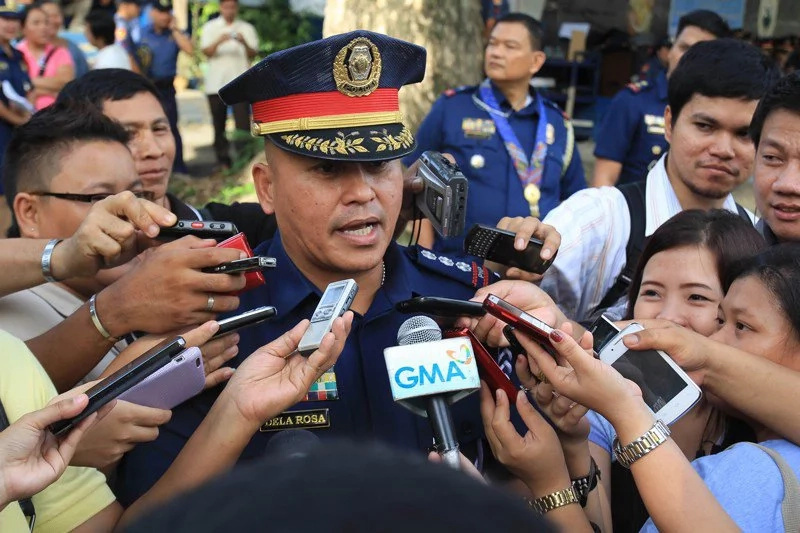 Philippine National Police Director General Ronald Dela Rosa considers the possibility that media practitioners, prosecutors, judges, and lawmakers are being used by illegal drug syndicates in their illegal doings.
"It is possible that some media men, prosecutors, judges even lawmakers are being used by illegal drug lords in their illegal drug operations," Dela Rosa stated.
Dela Rosa said in an interview in Camp Crame that some drug money is now indirectly flowing outside to the public in line with an apparent campaign to smearing the image of the police who are at war against illegal drugs.
READ ALSO: 'Bato' and SolGen, against De Lima's inquiry on drug killings
The PNP Chief also stated that they are not setting aside the possibility that drug lords use media people in their illegal activities and that some money involved in drugs are already circulating, saying that these traffickers are funding black propaganda to destroy the PNP's anti-drug campaign under President Rodrigo Duterte's administration.
He also mentioned that corrupt prosecutors, judges, and some members of the congress also have connections with drug lords besides media men. He revealed that some officials in the local government who won in the recent elections have been funded by narco money during campaign.
"Although not directly, drug money may already being circulated by drug lords to fund a black propaganda to destroy and ruin the credibility of the PNP using the media," Dela Rosa said and did not bother to elaborate.
READ ALSO: FIND OUT: What went on at Leni, Duterte's first cabinet meeting together
Dela Rosa added that journalists might have no idea that some drug syndicates aim to stop PNP's operations through bringing down their morale. He then promised that he will elaborate how drug traffickers are working their way to getting involved in the media industry.
Police came under threat of a congressional investigation, saying that some drug suspects that were killed in operations or for resisting arrest or grabbing police escorts' guns were rubbed out by corrupt lawmen to keep them from spilling out what they know.
During a Cabinet meeting last week, Duterte presented a matrix exposing that some media men were reportedly involved in illegal drug trade. - AA, Kami Media
READ ALSO: Leni to Du30's fight against crime: We hope it's not done at the expense of the innocent
Source: Kami.com.ph