- President Rodrigo Duterte administered Vice President Leni's oath-taking ceremony as the new Chief of Housing and Urban Development Coordinating Council (HUDCC)
- According to Robredo's camp, their top priority is the clearing of HUDCC's backlogs in its housing projects
- 6 years ago today, VP Leni's husband, Jesse Robredo also took his oath as DILG Sec
On Tuesday, July 12, Vice President Leni Robredo took her oath as the new chief of the Housing and Urban Development Coordinating Council (HUDCC) the date coinciding with the late Jesse Robredo's oath-taking as DILG secretary six years ago.
Her oath was administered by Rodrigo Duterte at the Malacanang Palace who earlier made the offer to Robredo over the phone in a press briefing.
The ceremony was conducted prior to a cabinet meeting after the scheduled release of the decision from the arbitration of the Permanent Court of Arbitration over the case filed by the Philippines against China. Robredo joined the cabinet meeting thereafter.
READ ALSO: What would you do if President Duterte is your next-door neighbor?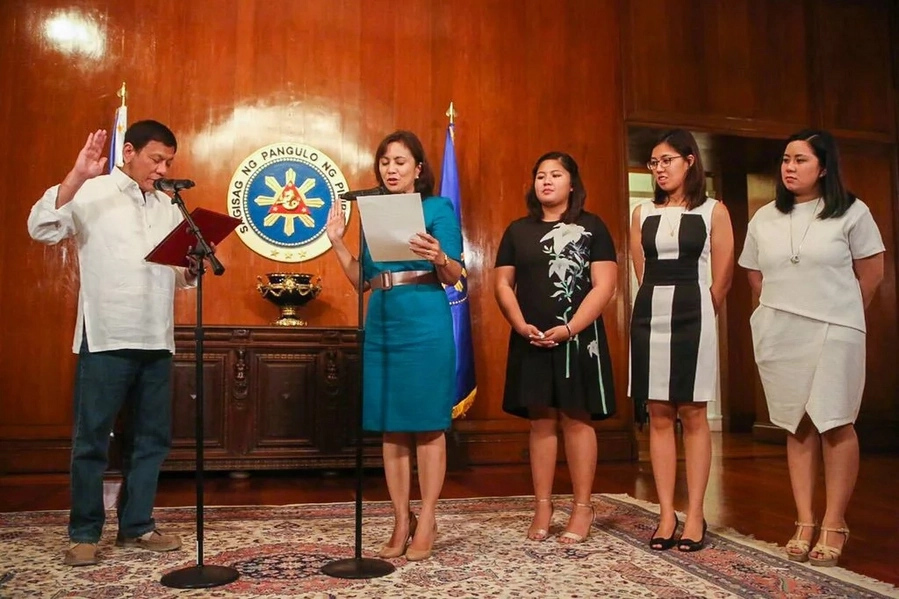 Spokesperson Georgina Hernandez said Robredo will be meeting the HUDCC's top officials within this week to discuss the agency's plans and priorities.
The HUDCC reports directly to the Office of the President and acts as the overall coordinator and facilitator of all government policies, plans, and programs related to housing. The agency is expected to formulate appropriate policies and evaluate programs of various shelter agencies under it.
READ ALSO: How should Rody react to China after UN win?
It will also provide technical support and assistance to Local Government Units (LGUs) on the delivery of housing projects to its constituents.
As the new chief of the agency, Robredo is set to prioritize the backlog of 1.4 houses needed, including those areas affected by major disasters as well as informal settlers. Robredo's three daughters Aika, Tricia, and Jillian joined her in the said ceremony.
RELATED: Will Bongbong ever give up fight vs Leni?
Source: Kami.com.ph