COMELEC: No cellphones in precints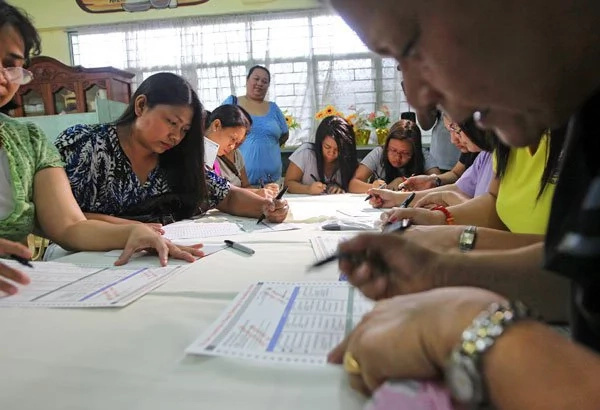 The Commission On Elections or COMELEC has strictly enforced a 'no cellphone' rule come election day May 9, 2016.
"They cannot use it. And when we say 'use,' we don't just mean taking pictures. You also cannot send text messages and call," Comelec Chairman Andres Bautista said in Filipino during a news conference on Saturday.
Bringing cellphones inside the polling precints now constitute an election offense.
A probable reason is because the phones could be used for vote-buying purposes especially the ones with pictures in them.
Another would be for calls to a politician or a party.
He said the Comelec earlier thought of getting the cellphones from the voters, but that plan "is too complicated." Cellphones, for example, might be lost if the election inspectors keep these in storage facilities.
Bautista stressed: "The rule simply is, you cannot use cellphones inside the precinct. And this is only for the voters. This is not for the board of election inspectors. For instance, if there's an emergency, the election inspectors can use their cellphones. The voters can use their cellphones outside the precincts."
photo from philstar.com
Source: KAMI.com.gh