One of the most frequently asked questions related to sex is the safety of swallowing semen after oral sex (fellatio).
It has been established a long time ago that the semen contains at least 50 different compounds such as fructose, zinc, protein, DNA, and magnesium, among others. It also includes hormones, neurotransmitters, endorphins, and immunosuppressants.
Many women (and men) have asked if it is really safe to swallow and not spit their partner's semen after doing oral sex. Well, to give you a glimpse, here are three pros and cons with regard to swallowing it.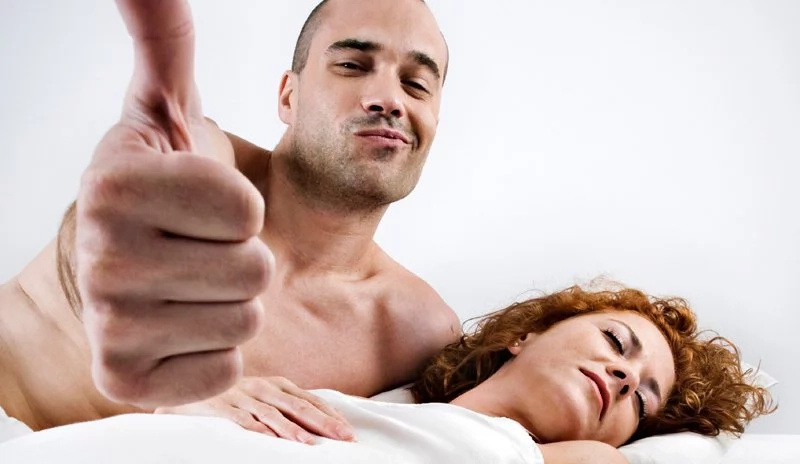 READ ALSO: 3 Bad-Ass Teachers with Scandals You'd Like to Know
Pros
Pregnancy safety
A lot of researches and studies have shown that a man's semen can help in issues related to fertility. Antibodies that are inside a person's body destroy the proteins or antigens. Fellatio aids in making pregnancy safer and successful
Hair health
Semen has been shown to rejuvenate damaged hair – at least in bulls. It has been found that the proteins found in semen can complement the protein that is present in a person's hair molecules.
Ovulation
A semen's protein also aid in making a female's brain induce ovulation. The protein found in a man's semen also helps in signalling hormones to be released. This results in ovulation.
READ ALSO: New café in Geneva offers clients coffee with a side dish of blowjob!
Cons
Oral sex has risks
Whether you deny it or not, oral sex still has the ability to transmit diseases. It can also transmit other conditions such as colds and flu. Of course, oral sex can transmit germs that may cause infections in a person's soft tissue.
HIV
While it is rare, it is not possible. Research has shown that HIV actually infects a certain kind of white blood cell called the CD4+. Thus, if a partner performing oral sex has mouth and throat cuts, scratches, and abrasions, then the chances of getting HIV-AIDS, although still rare, are higher. The said abrasions, cuts, and scratches can create a passageway for the virus.
Aside from these, the virus also has a big possibility of entering through the cavities in the teeth. In fact, it is said that getting exposed to HIV is greater with semen that with saliva.
Herpes and other STDs
A person who has herpesvirus and is performing oral sex has the possibility of passing it to his partner. Research shows that this is possible even if there are no active sores. Experts believe that cold sore can still be passed on from the mouth to the penis. This, however, does not show up immediately after contact.
So, is it safe to swallow or not? The answer depends on the health and cleanliness of your partner and of yourself.
READ ALSO: 6 Reasons why blowjobs are always a good idea
Source: Kami.com.ph