- Portugal has won against France during the finals of the 2016 UEFA European championship
- A young Portugal fan, holding off celebrating his team's win, came up to the Frenchman to cheer him up instead
- Fans from all over were touched by the display of unity and solidarity
A poignant video of a young Portuguese boy consoling a French soccer fan after France's loss to Portugal in the UEFA Euro 2016 tournament has captured the hearts of many, soccer fans and non-fans alike.
The moment was caught on cam right after Portugal's 1-0 win over France in the final in Paris. The Frenchman was seen bowing his head and mourning, even though he was seemingly being comforted by a friend.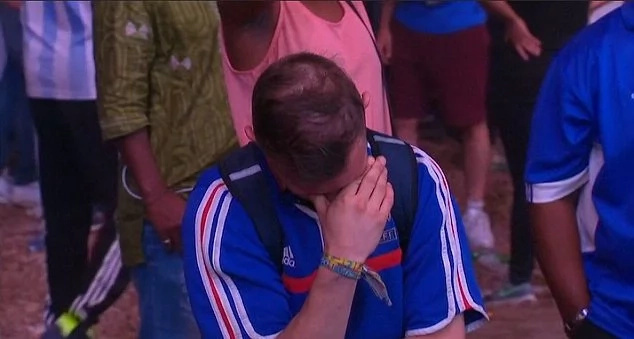 (photo credit: dailymail.co.uk)
Then, a young Portuguese fan appears in the frame and touches the French fan's hand, before apparently offering words of encouragement to cheer up the devastated fan. Touched by the boy's consolation, the Frenchman gives the boy a few hugs before finally walking off with his friend.
(photo credit: dailymail.co.uk)
READ ALSO: WATCH: Lionel Messi, father sentenced for fraud; unlikely to serve time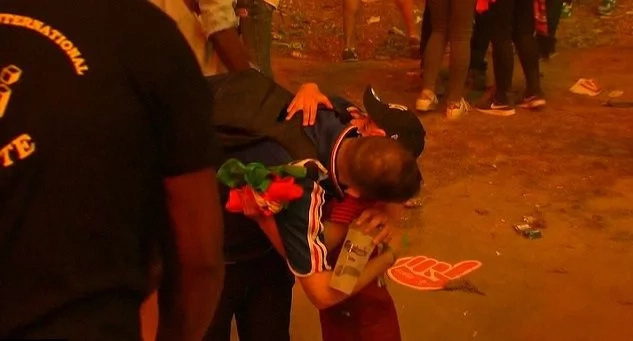 (photo credit: dailymail.co.uk)
The boy then returns to his companions, looks around as if to see if everyone around him was celebrating, before waving a Portuguese flag and cheering for his team's victory.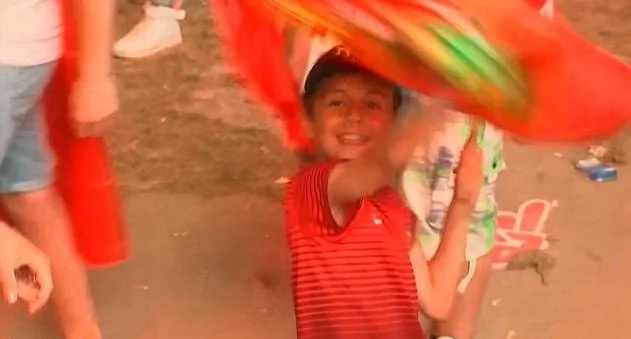 (photo credit: dailymail.co.uk)
Of the heartfelt interaction, one fan wrote on Facebook: "Got me teary-eyed ... So beautiful. This is what football should be about, not clashes between fans."
The 1-0 win may be credited to Portugal's Eder Lopes, 28, and his long-range strike in the game against France, which clinched the first European Championship for the country.
READ ALSO: Lionel Messi quits from international football; here's why
In this series, Portugal went from third-place in its group to champion. The win is also 12 years after Portugal's loss to Greece on home soil, which was also Portugal's last appearance in the finals prior to this championship.-KJ, Kami Media
READ ALSO: Azkals's Dramatic Finish In 2018 FIFA World Qualifier Cup
Source: Kami.com.ph