- President Duterte has called for a Cabinet meeting immediately after the UN tribunal ruling was released 
- On Tuesday afternoon, the UN tribunal has declared the Philippines as the winner against China over the disputed waters
- China has claimed South China Sea as part of their territory
President Rodrigo Duterte immediately called for a Cabinet meeting after the UN tribunal released its ruling with regard to the arbitration case against China over the disputed South China Sea.
Presidential Communications Secretary Martin Andanar said matters with regard to the UN ruling would be mainly discussed during the meeting.
The communications secretary also revealed that Solicitor General Jose Calida would take the time to study the decision.
"We shall wait for SolGen's interpretation of the ruling. The SolGen shall provide the President a synopsis of the ruling tomorrow morning and a complete and thorough interpretation in 5 days," he said.
READ ALSO: Philippines declared winner vs China
Presidential Spokesperson Ernesto Abella also echoed what Andanar said. He said that the decision needs to be studied before any public statement is made.
"Everything will have to be subject to a discussion. After all, it's going to be a lengthy decision and there will be a number of details that need to be properly threshed out before any statement—any decision is made publicly," he said.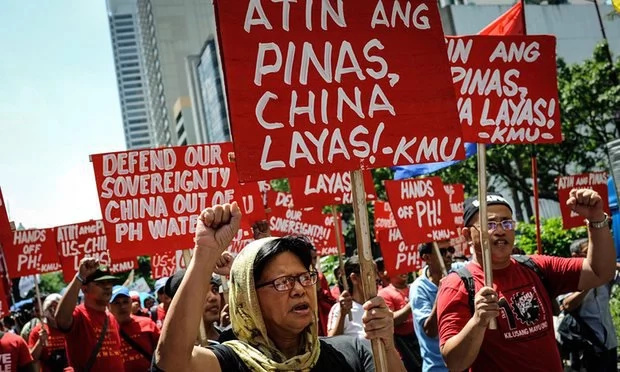 READ ALSO: PCA Press Release on West Philippine Sea ruling
It can be recalled that President Duterte already said during its first Cabinet meeting held June 30 that they would "study progressively" whatever the decision of The Hague Court would be.
Although the win in this arbitration case would surely boost the morale of the country, the President still said that the government should still exercise prudence.
Abella emphasized that the top priority now that a decision has been made would be the national interest.
The tribunal issued its ruling in favour of the Philippines on Tuesday afternoon.
Based on the statement, China has no legal basis for its claim in the South China Sea. "The Tribunal concluded that there was no legal basis for China to claim historic rights to resources within the sea areas falling within the 'nine-dash line.'"
China, on the other hand, has rejected the ruling and claimed that such ruling will not "affect territorial sovereignty and marine rights".
READ ALSO: Vietnamese netizen expresses his support on territorial dispute; find out how Duterte supporters react!
Source: Kami.com.ph