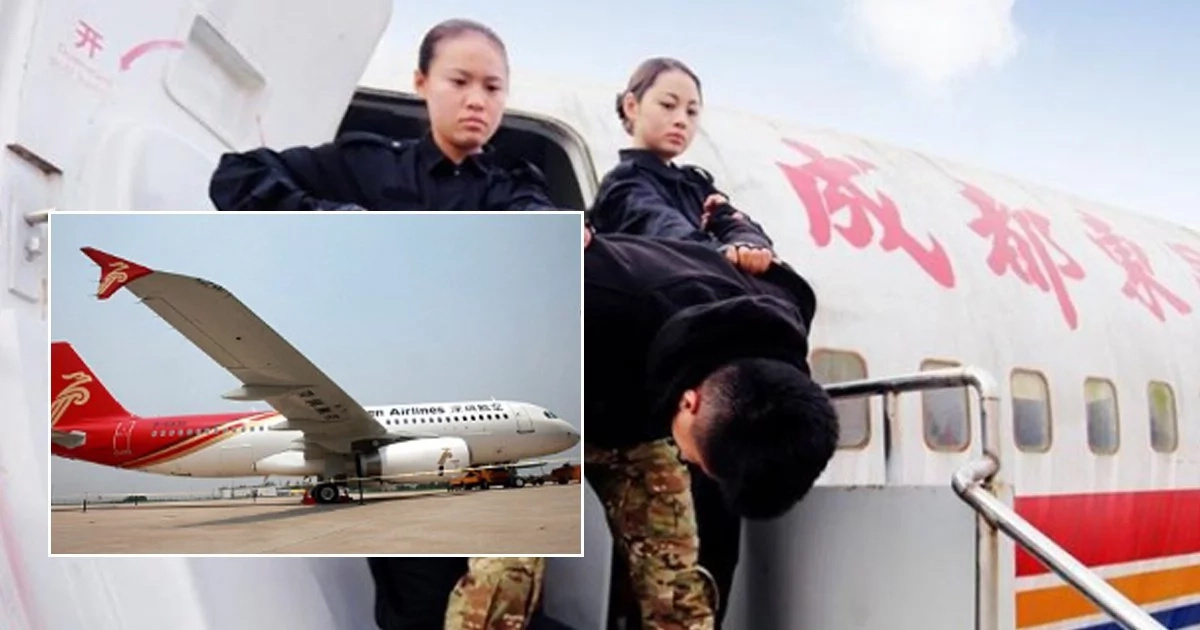 Two men who allegedly tried to hijack a plane in China were beaten to death by passengers and crew.
Minutes after the flight carrying 101 people took off from Hetian, southwest Xinjiang, three men in the front and three in the back stood up and announced their plans to terrified passengers. Then they broke a pair of aluminum crutches and used the pieces to attack passengers while trying to break into the cockpit.
They were tackled by police and passengers who tied them up with belts before the plane returned to the airport safely just 22 minutes later. Several passengers and crew members were injured in the tussle. The alleged hijackers were taken to hospital where two of them later died.
The regional government spokesman added the men had smuggled  suspected explosives on board.
Xinjiang is a home to a large population of minority Uighurs (pronounced WEE'-gurs), but is ruled by China's ethnic majority Hans. There have been clashes between authorities and Uighurs resentful of government controls over their religion and culture. Incident occurred just a few days before the anniversary of the July 2009 riots in Urumqi when nearly 200 people were killed in fighting between Han Chinese and Uighurs.
Source: Kami.com.ph