- Conan Stevens of HBO's Game of Thrones is set to join the reboot
- Stevens is still mum about new role in the fantaserye
- Encantadia 2016 will air July 18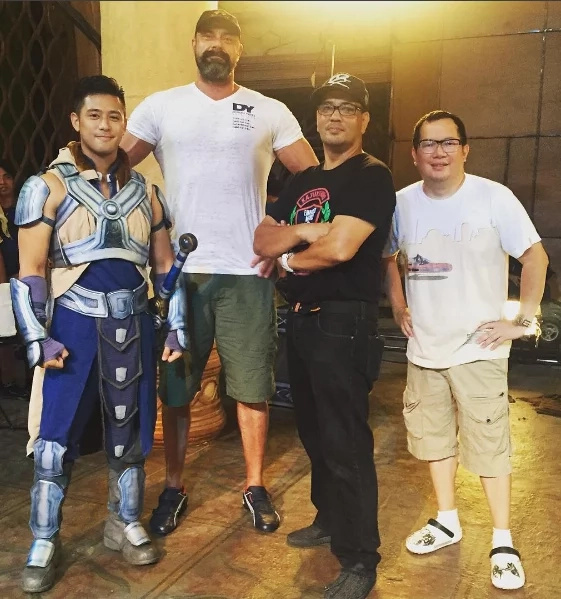 If you are a fan of both TV shows Game of Thrones (GoT) and Encantadia, then you will be delighted to know that one of the guys who played 'The Mountain' in the highly popular show GoT will be joining the cast of this year's remake of Encantadia.
One of the three who has played 'Sir Gregor Clegane' (also known as 'The Mountain') in HBO's Game of Thrones series is Mark "Conan" Stevens, an Australian actor who stands at seven-feet tall. The GoT character is also called 'the mountain that rides' but is nicknamed 'The Mountain' because—you guessed right—the guy's character is just huge and strong. Other actors who have played as 'The Mountain' are Ian Whyte and Hafþór Júlíus "Thor" Björnsson, but it is Conan Stevens who has been confirmed to join GMA Network's Encantadia, a reboot of the 2005 'fantaserye'.
According to Stevens, it is too early for him to divulge anything about the Encantadia casting, but has assured viewers and fans that they can "expect more of the same" since he tends to get "type-casted" because of his huge physique. He added about the new character, "Big, imposing, I tend to get those roles."
READ ALSO: Edu Manzano still refers to Angel Locsin as his 'anak'
Encantadia is a primetime TV series with action, adventure, drama, fantasy and romance all rolled into one. It first aired in 2005 and was created by Suzette Doctolero and directed by Mark Reyes. Encantadia is set to air on July 18 in GMA Network, and will be available in selected countries via GMA Pinoy TV on July 19. -KJ, Kami Media
RELATED: READ: Achy Breaky Hearts speak out on Piracy!
Source: Kami.com.ph