1.38 million OFWs to vote this May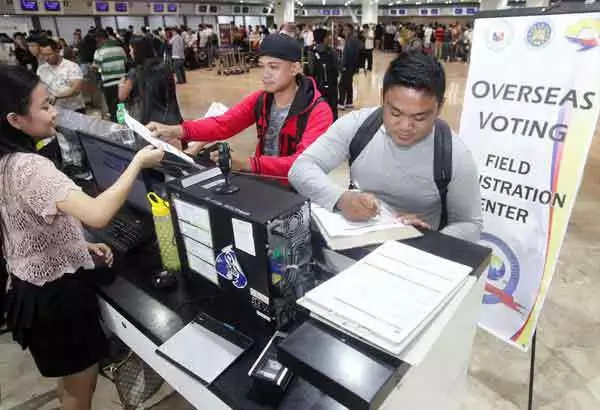 The biggest number in polling history ever has started to vote last April 9, 2016.
About 1.3 million OFWs have started to vote in the choosing of one's leaders, including the president.
"They have 30 days within which to vote, and we would like to encourage our overseas Filipinos to take advantage, to exercise their right of suffrage," Commission on Elections (Comelec) Chairman Andres Bautista said in a news conference Saturday.
In a statement, the Philippine Department of Foreign Affairs (DFA) said 1,376,067 overseas Filipinos can vote in this year's elections.
This is the first time since 2004, the start of overseas voting, that the number of overseas voters has breached the one-million mark.
DFA's head for overseas voting, Undersecretary Rafael Seguis, said it "is not a stretch to surmise that each overseas Filipino can influence the vote of at least 3 family members." This is because overseas Filipinos "are considered to be their families' breadwinners."
"Thus, the 1.3 million active registered overseas voters are roughly equivalent to 5.2 million votes. This is a definite game changer for Philippine politics," Seguis said.
photo from philstar.com
Source: KAMI.com.gh