- BenguetCorp Nickel Mines Inc. (BNMI) seeks to lift the mining suspension imposed by Department of Environment and Natural Resources (DENR) for allegedly violating environmental safety standards
- BNMI claims that it is compliant with all the regulatory requirements set by the government and host communities
- Due to the suspension, BNMI's shares went down 2.68% in the stock market
BNMI was identified as one the four mining companies which were suspended by Department of Environment and Natural Resources (DENR) Secretary Gina Lopez last week for "environmental degradation, denudation of forests and lack of funds for progressive rehabilitation."
The three other companies include Eramen Minerals Incorporated, LNL Archipelago Minerals Incorporated, and Zambales Diversified Metals Corporation.
In a statement, DENR Secretary Lopez said that the suspension is in line with the law. "We're following the law. There was a Writ of Kalikasan issued against these 4 companies by no less than the Supreme Court. So we're good. I'm just following the process." 
READ ALSO: LOOK! Arroyo downplays graft charges before Sandiganbayan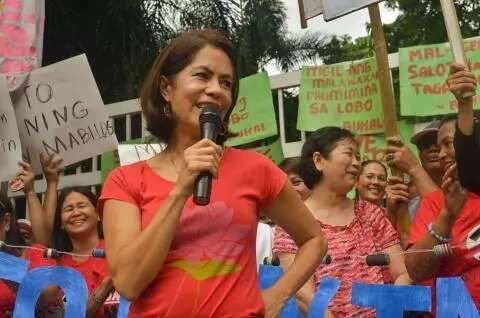 Further, she stated that the audit being conducted also has several dimensions apart from being technical.
"The audit will not just be technical, it will also be social. It must also be environmental. So it's not just going to be a technical audit. We're going to have teams of agriculturists and fishery experts, to make sure that there is no adverse impact of mine operations in the surrounding areas. That's what responsible mining is all about," she said.
In response to its suspension, BNMI told the stock exchange that, "BNMI will immediately request a reconsideration of the suspension order since its mining operation is fully compliant with the regulatory requirements and environmental standards of the government and its host communities."
READ ALSO: Ex-DOH chief receives shocking indictment! Find out what it is
It also noted that it is willing to cooperate with the ongoing audit and is confident that its mining operations will be allowed to resume shortly.
The company claims that its nickel mine resumed operations in August last year since it was able to comply with the requirements provided by the Mines and Geosciences Bureau and the Environmental Management Bureau.
As proof of this, BNMI said that it already secured the environment standard ISO:4001 last March, which is two months before the May deadline. -Kami Media
RELATED: BIR Chief Dulay to public: 'Do not corrupt us'
Source: Kami.com.ph