- Xian Lim had one birthday wish, and that was to dance with Kim Chiu
- His birthday wish came true when he performed a sexy dance number to Little Mix's "Secret Love Song" during his concert with Kim Chiu
- Lim wasn't so enthusiastic about certain portions of their dance number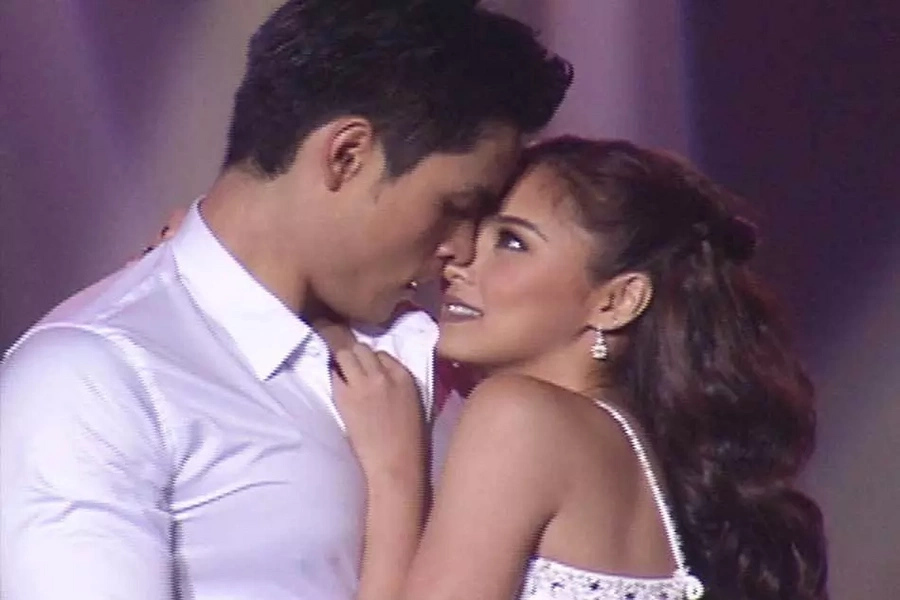 Xian Lim and Kim Chiu performed an intimate dance number during Xian's concert at the KIA Theater on Saturday, July 9.
While the tandem may have executed perfectly sensuous moves, many were surprised to know that Xian "almost backed out" of their dance number.
Kim revealed after their performance that when Xian came to realize the steps that they'll do in their two-minute performance, he almost backed out.
READ ALSO: Sarah G learns how to cook while on two-month break
"Nung nagre-rehease kami, muntik na niya ayawan ito. Sabi niya may mga hinto-hinto pala, tapos may mga mukha mukha (When we were rehearsing, he was at the verge of saying no to it. He said, there were pauses after pauses and face-to- face)," said Chiu.
What Xian may have been wary about are the parts where they would have to pause, or those that would have their faces very close against each other. Kim, on the other hand, took it as an opportunity to tease Xian saying that they should dance more often.
The idea of Xian and Kim dancing together stemmed from Xian's birthday wish. He said that since he and Kim hardly get to dance together in ASAP, he deemed it as a chance to wish for a dance number with Kim, which in a way came true.
READ ALSO: Transgenderism 101: Is Angelina King gay or lesbian?
The love team danced to Little Mix's "Secret Love Song." They also sang to One Direction's "Little Things." Xian and Kim have been on screen partners for the past four years, starring in many soap operas and movies.
In a recent guest appearance on Kris Aquino's morning show, the two neither confirmed nor denied the existence of a boyfriend-girlfriend relationship. Many are speculating, but until Xian and Kim confirm it, everything will remain a speculation.
Both of them are busy promoting their much-awaited mobile movie, "Must Date The Playboy." The movie is under Starflix and many fans are eagerly anticipating it. -SD, Kami Media
RELATED: What Dick Israel has to say after his story hits social media
Source: Kami.com.ph