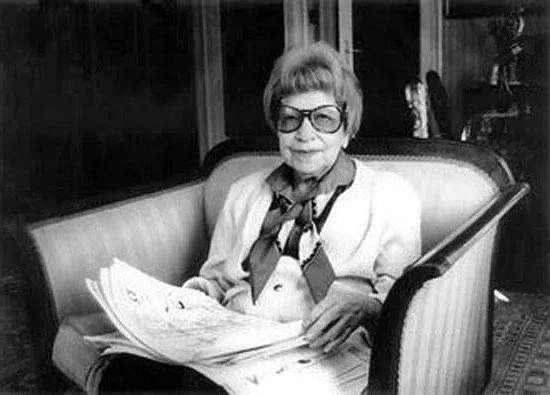 Although she graduated in physics and chemistry, Kato Lomb became one of the first simultaneous interpreters in the world. She could interpret fluently in 8 tongues, and she could understand and work with 16.
Most of the languages she learned by self-effort. She would totally dive into the language: learning grammar and reading texts at the same time, all while remembering different common phrases.
She came up with 10 simple but effective rules for learning new languages, which she published in her work "This is how I learn languages".
1) You have to study every day: Even if you don't have much time, try to spare at least 10-15 minutes a day to read or study new phrases. It's most effective to study during the morning.
2) If you're losing interest in the language, try to come up with your own algorithm of studying. For example, try studying languages, then study some music, then have a walk. This will help you grind through your momentary lapse in interest.
3) Learn in context: Don't try to learn different words separately, learn them and use them according to context. For example with the phrase "Strong Wind" by remembering one word, your memory will automatically associate it with the second.
4) It helps a lot if you spell out ready phrases and then try to use them as often as possible.
5) Try to translate everything you see in your head. From ads and song lyrics to newspaper headlines and everyday conversations. This is a good exercise for your mind that helps strengthen your memory.
6) It really helps to memorize parts of texts and dialogue. But you have to be careful as to be 100% sure that everything is correct.
7) Write down and memorize idioms in the first person e.g. "I am only pulling your leg."
8) When leading an assault on a castle you must attack it from all sides. The same goes for learning a language. Read newspapers and books, watch movies, talk with native speakers and so on.
9) Don't be afraid of mistakes, be afraid of mistakes that are left uncorrected. Don't leave anything unchecked. Better yet – check twice!
10) Be sure that you will learn the language you are studying! There will be point where all your hard work will turn into quality and you will break the language barrier.
When 86 year old Kato Lomb met her 54 year old friend this is what she had to say to him:
"Stephen, you are so young. So many years left, so many languages to acquire!"
Source: Kami.com.ph