- As the Duterte administration campaign against drugs, past administration's effort against drugs were brought up
- Ex-PDEA Chief Ret. Gen. Dionisio Santiago, in a statement, says that Pnoy had a list of the names of narco-mayors
- In his interview, Santiago also recommended a modification of the Comprehensive Dangerous Drugs Act to give the government more power to abolish drug trade
Ex-Philippine Drug Enforcement Agency (PDEA) chief retired Gen. Dionisio Santiago says in an interview on Tuesday, July 12, that former President Benigno 'Noynoy" Aquino III has long identified the narco-mayors.
According to Santiago, "Matagal nang hawak ni dating PNoy ang listahan ng narco-mayors."
[Former President PNoy has had the list of narco-mayors for a long time.]
READ ALSO: LOOK: Leni comments on Rody's war vs illegal drugs
He also said that despite being given the list, the former administration did not to act on it.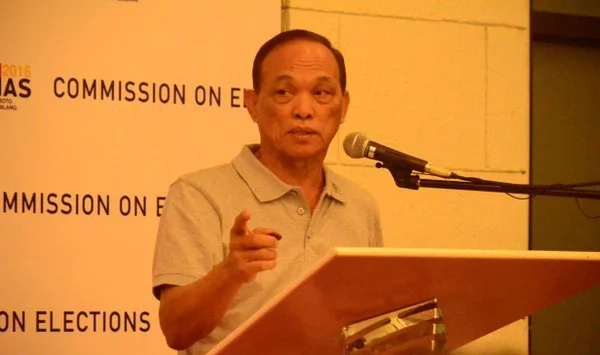 (Photo credit: scoopnest)
The ex-PDEA chief said that the list of government officials allegedly involved in drugs was given to Aquino and former Executive Secretary Paquito Ochoa, who was also the head of the Presidential Anti-Organized Crime Commission.
"They [Aquino and Ochoa] knew these individuals. We provided them with the list like Amante, Alcala, Asistio, Ablan, Cuenca and Soon," Dionisio added, though he did not give out the first names of the mayors he named.
READ ALSO: Is tagged narco-general Vicente Loot a friend of top drug lord Peter Lim?
Santiago also revealed that in some parts of the country, narco politicians are ruling — from the Barangay Chairman to the Mayor — and getting to them would be a challenge especially because of the layers of people fronting for them.
He added that there was also a former head of the National Youth Commission (NYC) who had been on the watchlist for alleged drug syndicate protection.
As PDEA chief, Santiago said that his agency had worked to get the government to file cases but their efforts were lost as all legal approach filed against the officials were dismissed either by the prosecutors or by the judges.
READ ALSO: The Duterte effect: How many drug offenders have surrendered since July 1?
"We simply lost the cases. After we were able to arrest their people who implicated them, we could not do anything when the case had been dumped," Santiago added.
The ex-PDEA chief then recommended a plan to strengthen the anti-drug campaign by changing the Comprehensive Dangerous Drugs Act so that law enforcers could effectively perform their duty. - Kami Media
RELATED: Leni to Du30's fight against crime: We hope it's not done at the expense of the innocent
Source: Kami.com.ph