- Osama bin Laden's son speak up about al-Qaeda's revenge on United States on a 21-minute audio message
- Hazam bin Laden threatens they will continue attacking United States and its allies for oppressing Muslims
- Bruce Riedel of Brookings Institution sees Hazam as a dangerous for being the new face of al-Qaeda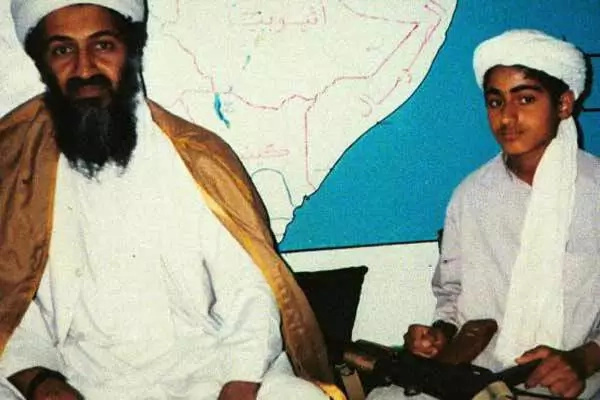 Osama bin Laden is one of the biggest terrorists in the history for serving as the architect of the militant group, al-Qaeda, which carried out the September 11, 2001 attacks or most known as the "9/11 attack".
The attacks in the United States killed 2,996 people and injured over 6,000 and damaged at least $3 trillion in total costs.
His death in his Pakistani hideout by U.S. commandos in 2011 made headlines and even inspired the movie, "Zero Dark Thirty".
READ ALSO: Migrants flee war-torn countries, only to be tortured
Five years after his death, his son finally speaks up but not to mourn for his father's death but to threat revenge against the United States for something bigger than the assassination of his father.
According to SITE Intelligence group, Hamza bin Laden posted an audio message, 21 minutes long entitled "We Are All Osama", which presses the militant group's continuous fight against the United States and its allies.
Hamza threatens that they will continue targeting and striking United States and other countries in response to their oppression of the people of Palestine, Afghanistan, Syria, Iraq, Yemen, Somalia and the rest of the Muslim lands which did not survive oppression.
READ ALSO: ISIS tells SE Asian followers to fight in the Philippines
Before being captured, Osama's aides tried to reunite the militant leader with Hamza, who is that time held under house arrest in Iran. This information only saw the light last year when United States recovered several documents from Bin Laden's compound.
Hamza, who is now in his mid-thirties, accompanied his father in Afghanistan way before the 9/11 attacks. When the U.S. led invasion pushed the senior leaders of al-Qaeda in Pakistan, it is also believed by the Brookings Institution that Hamza was also at his father's side.
Hamza now provides a younger voice since the leaders of al-Qaeda who have inspired militants around the world are ageing. He was officially introduced by the organization's new chief, Ayman al-Zawahiri, in an audio message last year.
READ ALSO: BREAKING: Bandit group Abu Sayyaf frees Filipina captive
Bruce Riedel of Brookings still sees Hamza as a dangerous enemy whose position now as the new face of al-Qaeda is strengthened by his direct involvement with the group's founder. –HB, Kami Media
RELATED: Foreign ship crew kidnapped by suspected Abu Sayyaf?
Source: Kami.com.ph