- Alissa Bousquet was diagnosed with cancer last December 2015
- On her last day of chemotherapy session, her husband Brad surprised her and other patients who are receiving chemotherapy that day with basket of roses
- They also donated $4500 to breast cancer research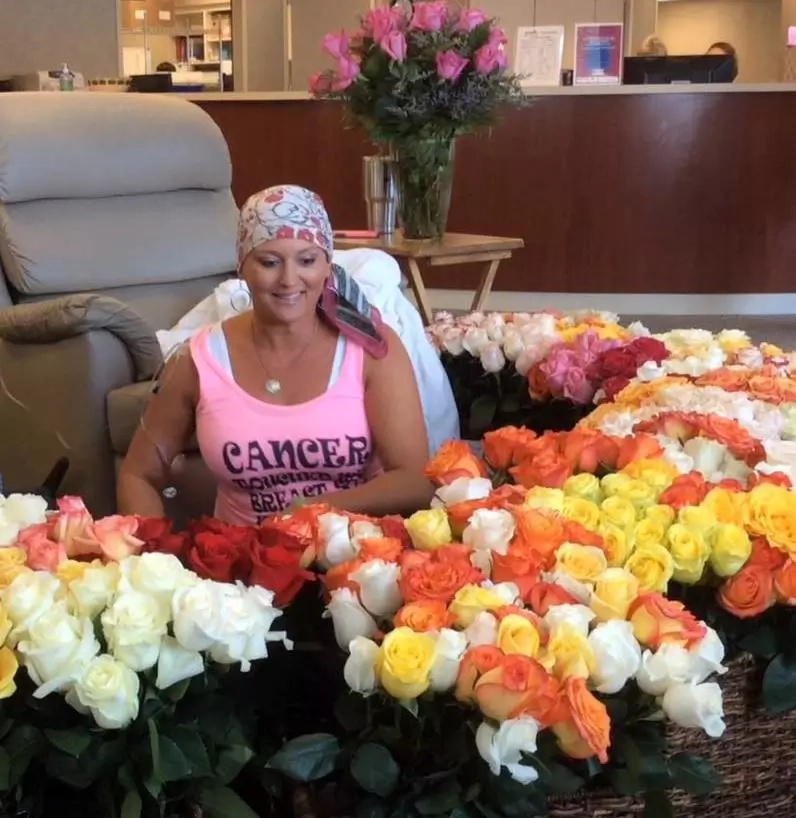 A married couple promises to be together "for richer or for poorer, in sickness and in health, 'til death do us apart".  A series of problems should strengthen a couple's foundation, and this is exactly what happened to Brad and Alissa
A series of problems should strengthen a couple's foundation, and this is exactly what happened to Brad and Alissa Bousqet.
Alissa Bousquet was living a normal life as a lovely wife to Brad Bousquet not until she received devastating news on December 2015. During a routine mammogram, doctors found out that Alissa has breast cancer.
She immediately underwent four months of chemotherapy and on her last, two weeks ago, she, together with the other patients on the hospital floor, received the sweetest surprise from her family which is all organized by her husband.
READ ALSO: Find out why people on Facebook are sharing a daughter's deal with her father!
Brad wanted to do something special for her very brave wife during her last chemotherapy session. He wanted Alissa to see the love and amazing support from her friends and family. They want to see it as a celebration more than anything else.
Brad and Alissa's two daughters and four close friends delivered rose baskets not only to Alissa but to every patient receiving chemotherapy that day.
In every basket is an attached note. Later on, Brad shared the same note to his Facebook account.
READ ALSO: Warning! Criminals have learned to rob people with the help of hit app 'Pokemon Go'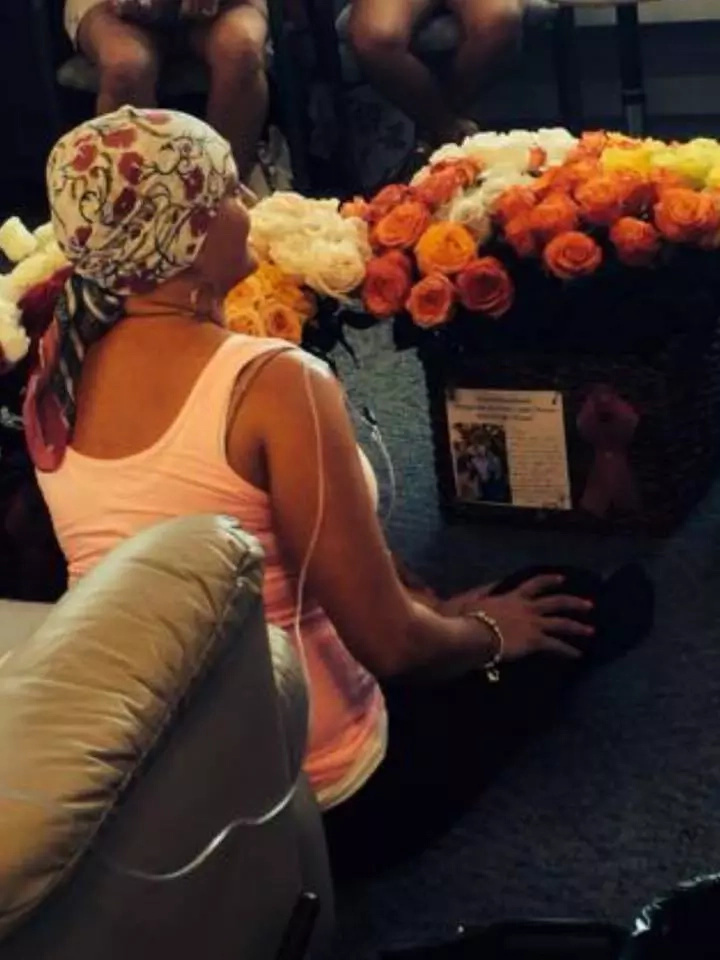 The note recalls Alissa's bravery in fighting breast cancer and how his simple gesture of surprising his wife ended up being bigger than what he expected. Apparently, his little surprise reached so many people that they ended up purchasing 500 roses and raised over $4500 which they will donate to Susan G. Komen, Breast Cancer Foundation for breast cancer research.
Alissa joyfully recalls that what they did lift up the spirits of every person in the room that day.
A romantic love story between two people ended up being a great event which made a lot of people happy. Well, who doesn't love a good, romantic story in the middle of horrifying news to prove people that at the end of the day, love, in some ways, still makes the world go around? –HB, Kami Media
RELATED: Michael Cinco presents stunning collection in Paris Haute Couture
Source: Kami.com.ph