- Magaluf, known for being an infamous holiday resort in Majorca, has become a summer haven for most young Europeans
- Photos depicted the horrible reality of an uncontrollable nightlife, as shown by this year's Magaluf visitors
- The holiday resort has implemented rules that can be punishable by fines
Spring break, European edition – the description seems apt for the photos that circulated on the Internet, featuring young people mostly inebriated at the infamous Magaluf holiday resort.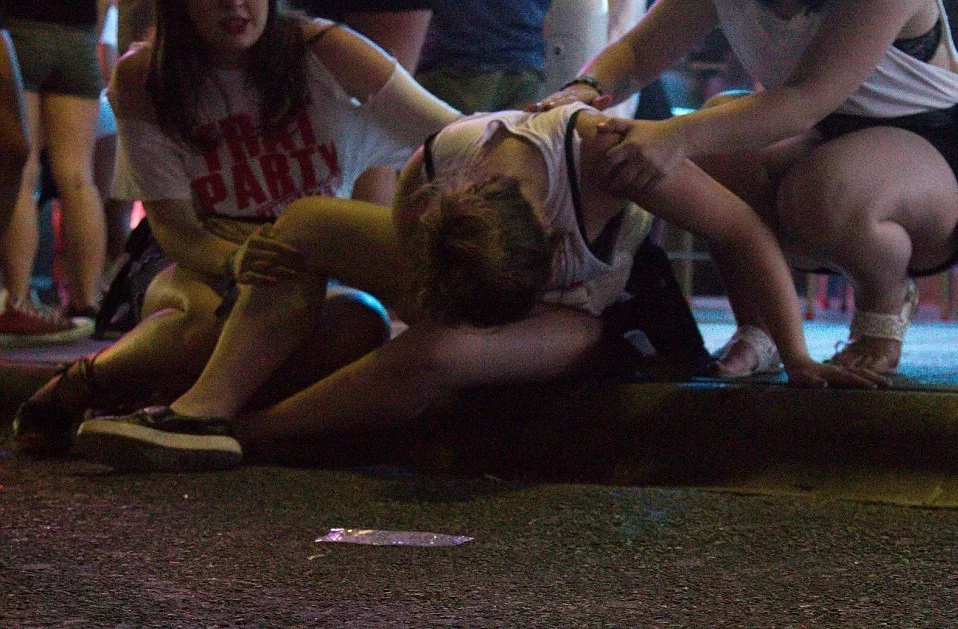 (photo credit: dailymail.co.uk)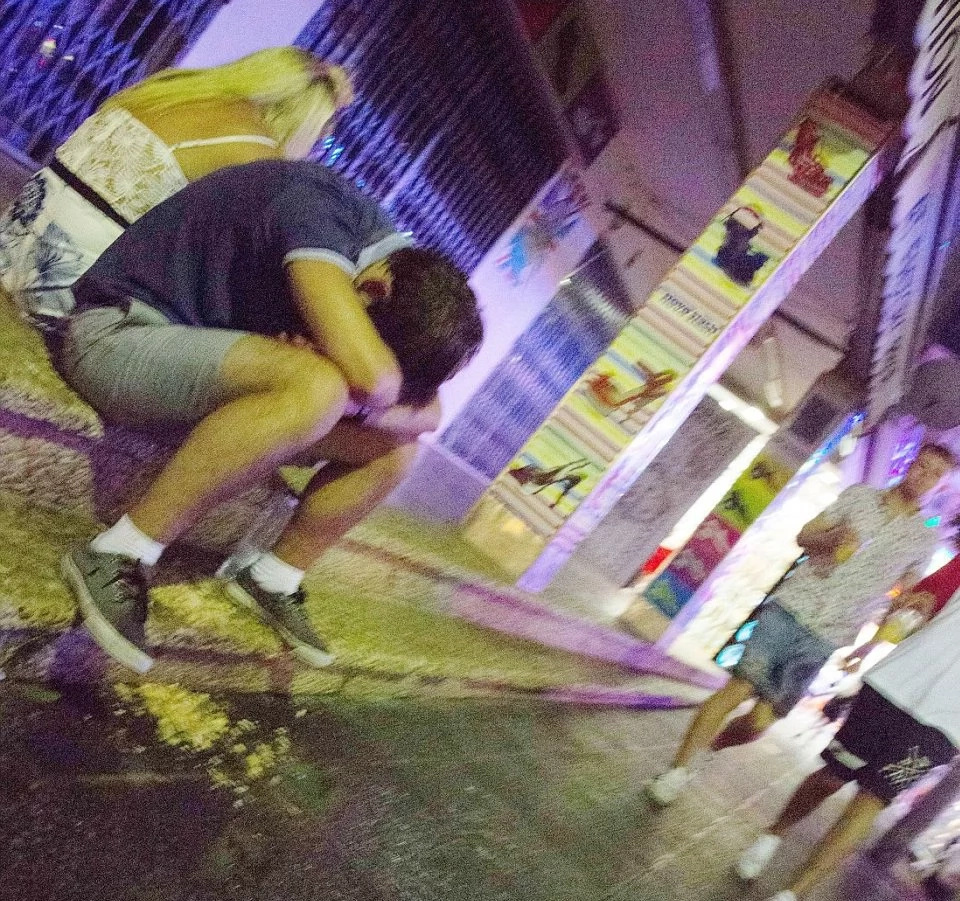 (photo credit: dailymail.co.uk)
The resort, which is located in Majorca, has been a hub for partygoers with its vibrant nightlife scene. International DJs, such as popular EDM artists David Guetta and Calvin Harris, have played well-received sets on the Spanish island.
Most of the Europeans who visit Magaluf come from the East and North, mostly British, Irish, Scandinavian, German and Russian.
READ ALSO: Close-Up concert tragedy: What we know so far
However, people were alarmed at how intoxicated the young people looked like in the photos released by the British news site Daily Mail. Photographs showed females wearing skimpy clothing, lying against or slumping on the walls.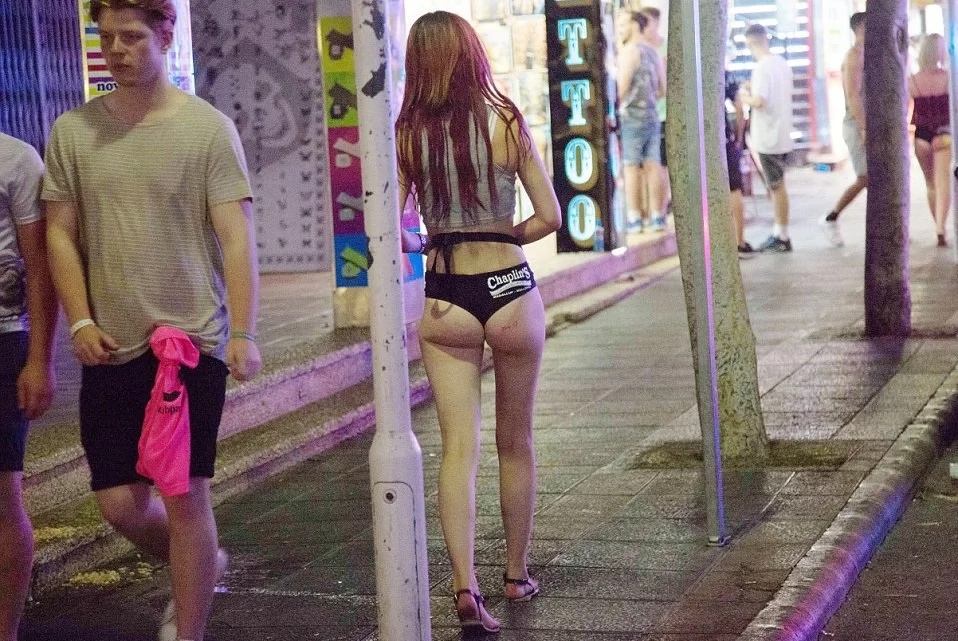 (photo credit: dailymail.co.uk)
Most of the men who were photographed were topless, and there was a notable photo of a bloodied young man talking to two men wearing purple vests.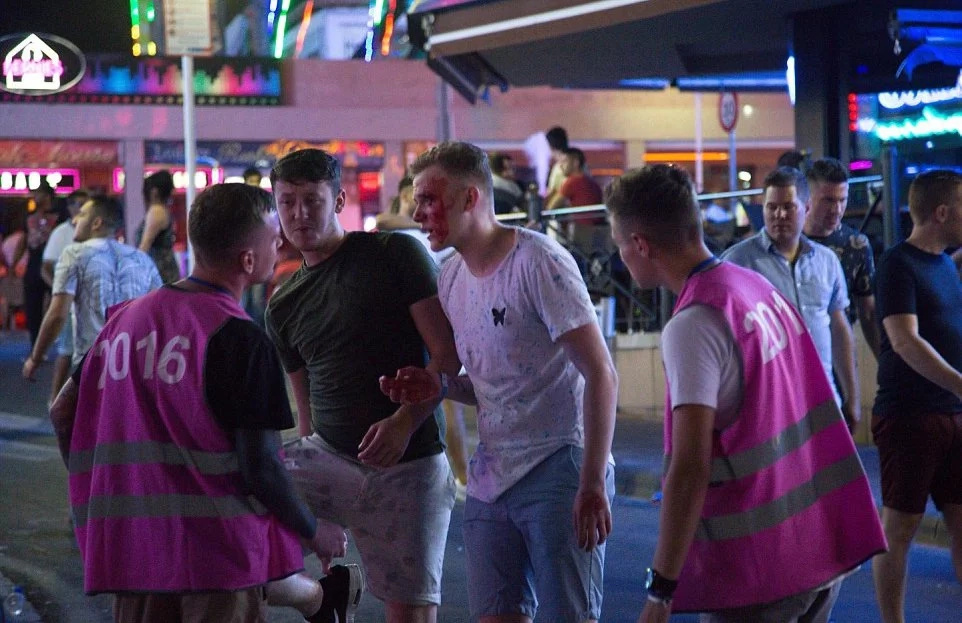 (photo credit: dailymail.co.uk)
Aside from being almost naked and too intoxicated to function, some were seen donning costumes fit for a Halloween party. Two men were seen wearing women's clothing, such as nun's habit and cheerleader's uniform. There was also a man audacious enough to wear a penis suit.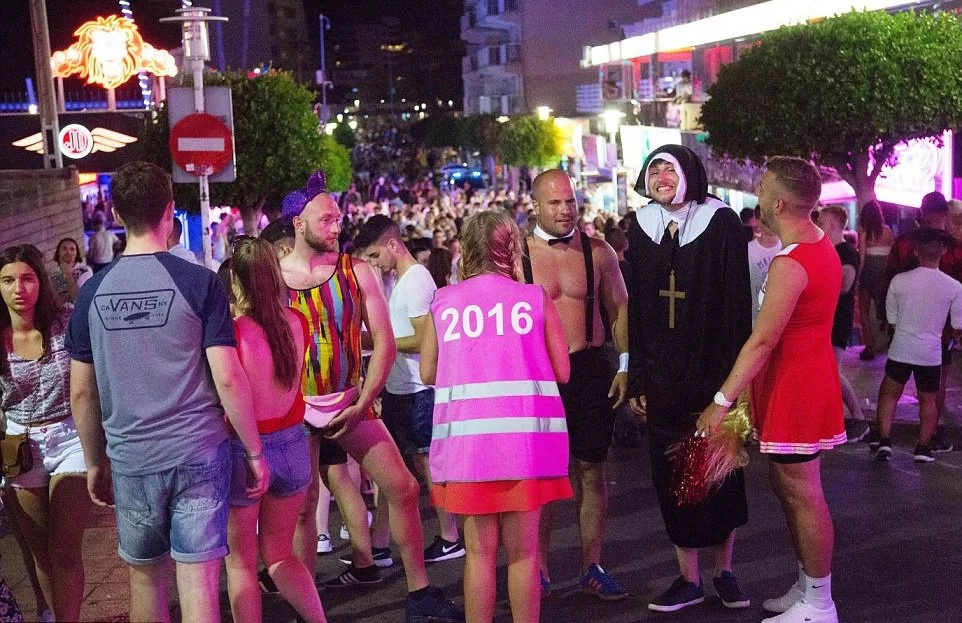 (photo credit: dailymail.co.uk)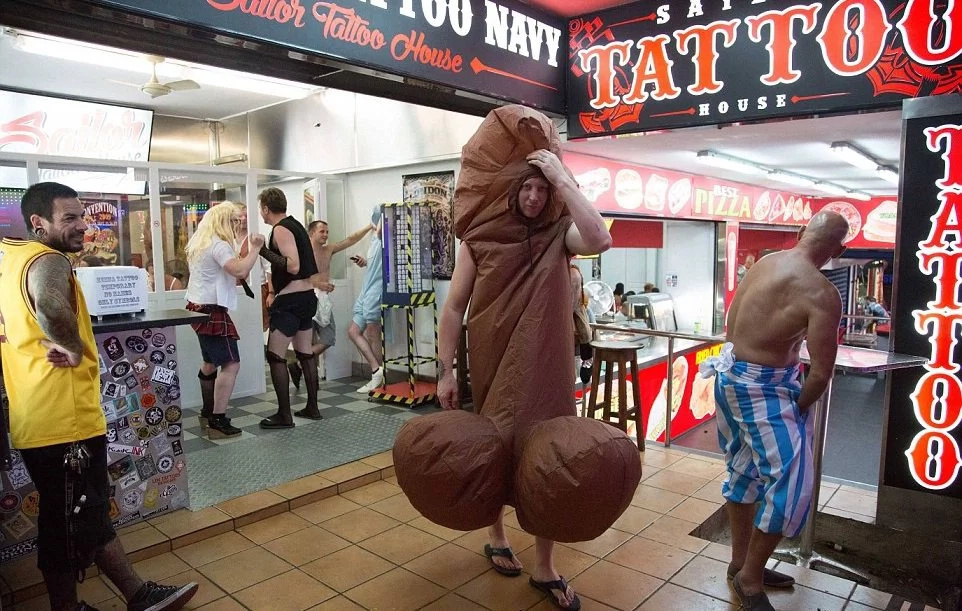 (photo credit: dailymail.co.uk)
READ ALSO: NBI confirms synthetic drugs found in victim's body of Closeup concert tragedy
The sheer ridiculousness of the situation has triggered the resort to make some changes. They have now implemented stricter rules for those who want to spend their holidays in the resort, such as prohibiting drinking outside bar premises and going topless into bars beyond the beach.
There will be a fine between 100 and 600 euros to those who would be caught naked in public or wearing close to nothing.
READ ALSO: Close Up concert victims surprised doctors