- Seven policemen from Central Visayas tested positive for illegal drugs
- These cops are now relieved from their duty
- Names of cops are withheld pending investigations
Chief Supt. Noli Taliño, Police Regional Office in Central Visayas (PRO-7) director revealed that seven policemen from the Central Visayas have tested positive for illegal drugs during the recently held random drug tests nationwide.
The names of the seven policemen are withheld due to ongoing administrative investigations. However, it has been reported that the said policemen have already been relieved of their posts and are currently assigned to the Regional Holding and Administrative Unit pending an administrative investigation.
"They can contest the findings but I'll make sure they get dismissed from service," Taliño said.
Taliño also took the opportunity to remind policemen to break away and free themselves from getting involved in illegal drugs.
"In the fight against illegal drugs, no one will be spared because if there's one or two policemen who are into drugs, we won't be successful in this campaign," he said.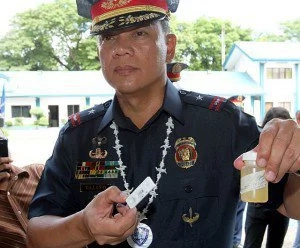 READ ALSO: Is tagged narco-general Vicente Loot a friend of top drug lord Peter Lim?
Meanwhile, on July 4, PNP Director General Ronald "Bato" dela Rosa announced that 11 police personnel were tested positive for illegal drugs. The results were from the series of drug tests conducted nationwide since he assumed post on July 1.
Dela Rosa earlier said that out of 2,405 police personnel who were tested for drugs during that time, only 9 returned a positive result. However, that number was later increased to 11.
READ ALSO: The Duterte effect: How many drug offenders have surrendered since July 1?
Dela Rosa also revealed that the samples still need to go confirmatory testing. Once it has been validated, the police officials will be charged and tried. The names and positions of the officials were not disclosed.
It can be recalled that dela Rosa ordered all policemen and officials to undergo drug testing as part of his efforts to clean the PNP from scalawags, including those who are involved in illegal drugs and those who do not perform their duties.
Dela Rosa also had himself tested fro drugs. He was negative.
READ ALSO: VIDEO: Find out what 'Bato' promised to good cops, bad cops
Source: Kami.com.ph