- An 80-year-old couple joined the Cork City Marathon and finished first in their category
- Joe and Kay O'Regan started running at 49, and admitted that they were not even runners during their younger years
- The couple ran for a duration of 5 hours and 23 minutes
At the time when old people prefer resting in their comfortable homes, this 80-year-old couple opted to run in a marathon and they finished the grueling 5-hour walk hand-in-hand.
Kay and Joe O'Regan celebrated both their 57th anniversary and their 80th birthdays in probably the most unique manner. They joined Ireland's Cork City Marathon and despite their age, they were still able to cross the finish line with a smile on their faces!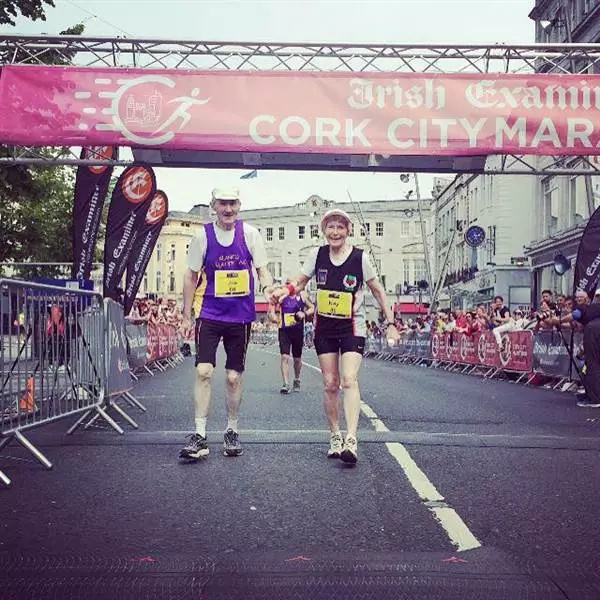 (photo credit: says.com)
The couple started running when they were 49 and admitted that they were not naturally athletic individuals. What started their love for marathons was when their son complained about rugby training under the rain. In response to a dare posed by their son, Joe started to run with his son under the rain, and the rest as they say, is history.
 READ ALSO: LOOK! Wife witnesses the tragic death of his bullfighter husband
The couple ran for a total of 5 hours and 23 minutes. At 80 years old, they showed resilience and strength, which for others who possess the same age, would be something insurmountable. This is why Joe and Kay came in first in their category.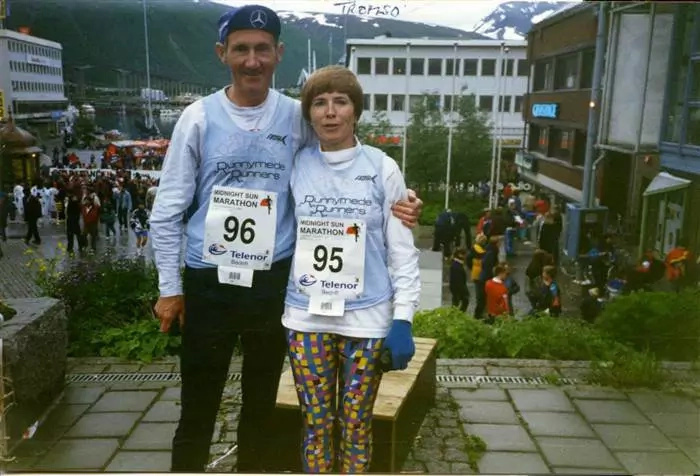 (photo credit: says.com)
According to Kay, when one is running with people, there is like a silent motivation telling you to finish it simply because "you made a commitment." In addition, she said that running in a group forces one to keep up with the rest of the runners. This then results to better achievement, having overcome the limitations of oneself.
 READ ALSO: 8 reasons why you're better off marrying the "complicated" girl
At 80, the octogenarian couple promised themselves that the Cork City Marathon will be their last, although they also admitted that they still have the desire to do more competitions.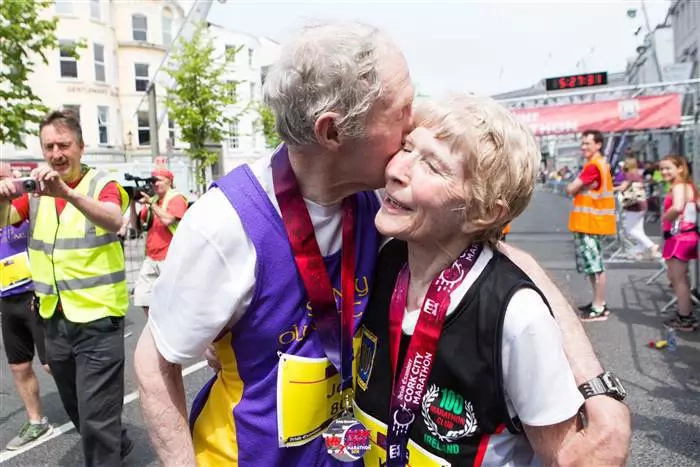 (photo credit: says.com)
According to Joe, nothing compares to the thrill that one feels whenever one is running in a race. It is not only him who feels that way, but Kay also does. He said that neither of them "can get enough of it."-SD, Kami Media
READ ALSO: A husband wrote this touching letter to his wife to make her come home
Source: Kami.com.ph