- President Duterte has planned to share fishing rights and natural resources with China regarding the West Philippine Sea conflict
- Vietnamese Hung Pham Ngoc took to Facebook to share his thoughts on Duterte's plans and also to support the Philippines in their claims on their territory
- Duterte supporters were irked with Ngoc's post and responded negatively on the social media site
A Vietnamese citizen woke up to a host of Facebook messages containing "P*tangina ka!" after he expressed his support for the Philippines against the Chinese encroachment on the West Philippine Sea.
Hung Pham Ngoc initially thought that the two words have some "good" meaning; after all, his statements were supportive of the Philippines' sovereignty and of the Filipino rights over the much-debated West Philippine Sea.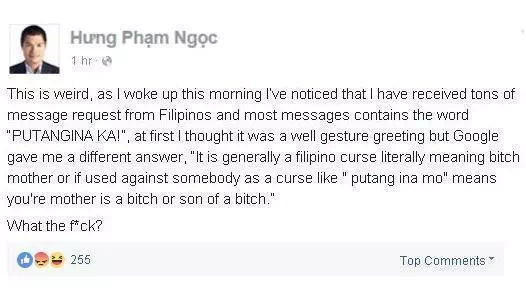 (photo credit: themaharlikan.info)
To his surprise, he found out that the two strange and unfamiliar words have a meaning so contrary as against his initial assumptions. After Googling them, the Hanoi resident found out that it was a curse, akin to the famous American words "son of a b*tch."
 READ ALSO: China to PH: No talks of South China Sea issue during ASEM
Ngoc neither cursed nor demeaned the Philippines. His only fault, which apparently irked supporters of President Duterte, was to say that the position of the government is wrong with regards to its planned sharing of fishing rights and natural resources with China.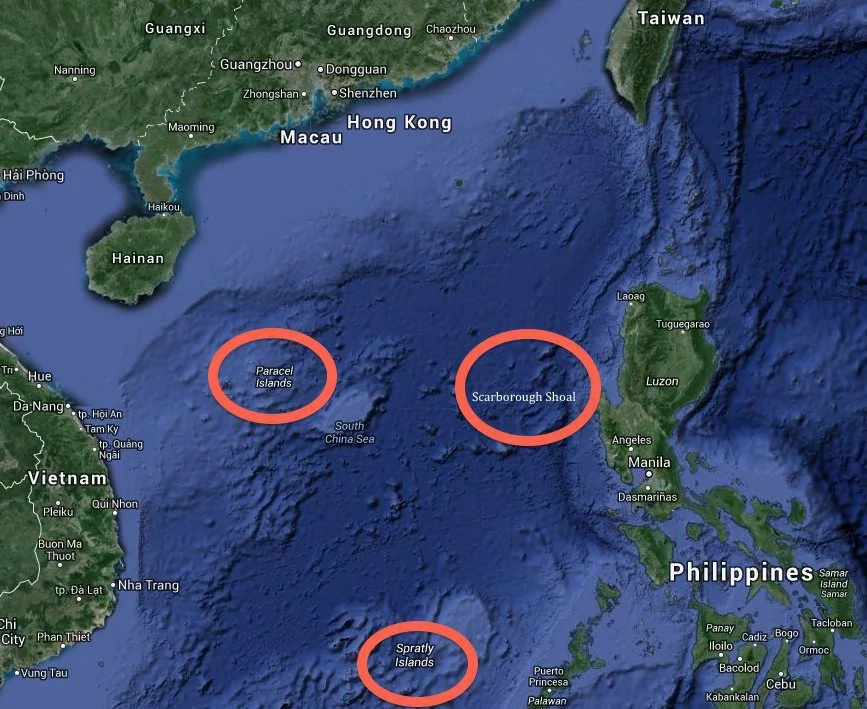 The Vietnamese highlighted the fact that the area where the said sharing rights are to occur is still within the Exclusive Economic Zone (EEZ) of the Philippines. According to the United Nations Convention on the Law of the Sea (UNCLOS), the coastal state, which is the Philippines, has the right over the economic resources in the area.
Ngoc also pointed out that if the Philippines will agree to this fishing rights agreement with China, it will be deemed as an implied recognition of the 9-Dash Line claim of China, which Ngoc referred to as a "faked history-based claim."
 READ ALSO: South China Sea update: Here's what US says
He was appealing in his post that the Filipinos must not let it happen and that the people would have to voice it out to the government. He said in bold letters, "SAY NO TO SHARING OF YOUR WEST PHILIPPINE SEA."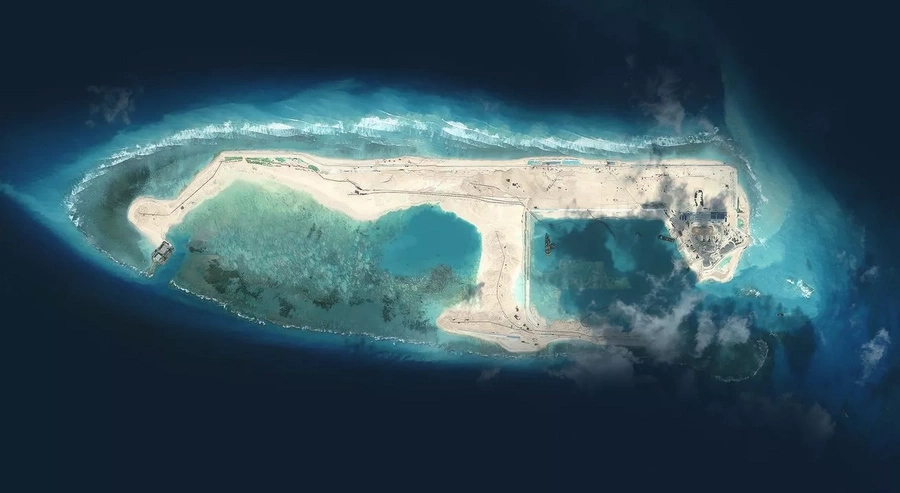 (Photo from nytimes.com)
The short letter appeal of Ngoc went viral on Facebook pages that relate to the West Philippine Sea conflict. Although he received many doomsday messages, there were also Filipinos who agreed with him.-SD, Kami Media
READ ALSO: LOOK! China congratulates Duterte after oath-taking
Source: Kami.com.ph