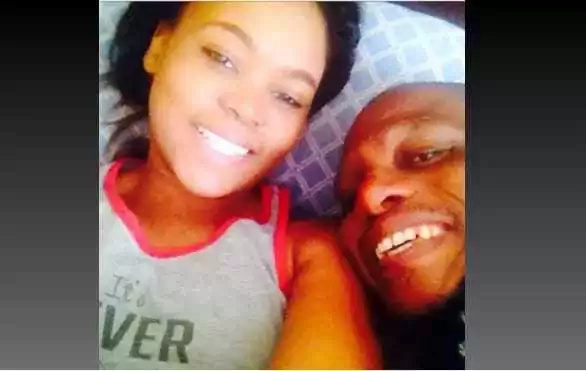 -In Nigeria a pastor tricked a young girl into having sex with him
-He claimed that his sperm had holy properties to it
-After the girl told him she was pregnant from him, the pastor dumped her
In Nigeria, a 50-year-old pastor tricked a young girl to sleep with him by saying that his sperm was holy.
21-year-old Fundiswa Lekhula is claiming that 50-year-old Attie Kgware tricked her into sex, impregnated her and left her when she told him about his pregnancy.
In addition, the young woman said that the servant of god promised to marry her and buy her a new car. He heavily insisted on having unprotected sex, claiming that his sperm was holy.
21-year old Fundiswa Lekhula claimed revealed how a 50-year old pastor, Attie Kgware tricked her, impregnated her and dumped her after she told him she was expecting his baby.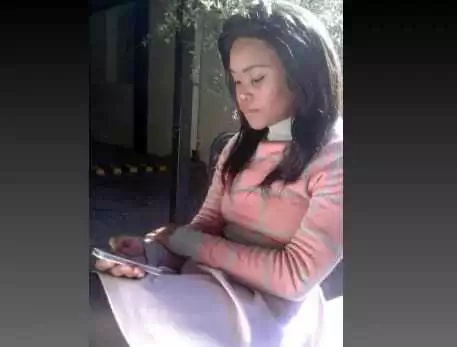 Fundiswa commented:
"He told me his sperm was holy and would bring positive results to my life. I was a member of Your Choice Christian Ministries church and in January the pastor started telling me my boyfriend was bewitching me. I got confused and he took advantage of me because I trusted him as a man of God. We started dating and he promised me a new car before, during and after we had sex. Now I am pregnant and he doesn't want anything to do with me."
The wife if the pastor doesn't believe the young girl defending her husband. She told the news "If she is pregnant, why does she go to the media? She should contact her uncles and they must write a letter to the elders."
Fundiswa's mother said that the pastor came to her asking her daughter's hand in marriage, claiming his marriage went south after his wife found out about his cheating.
Here are screenshots of their chat: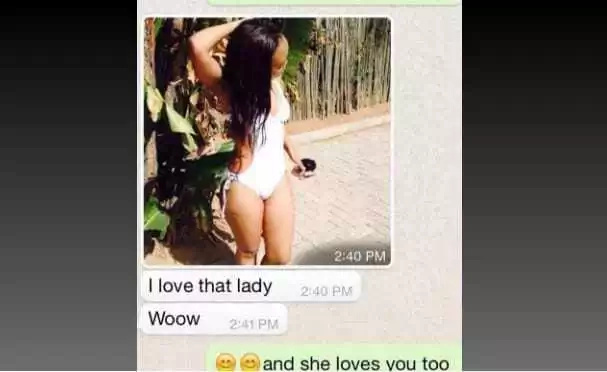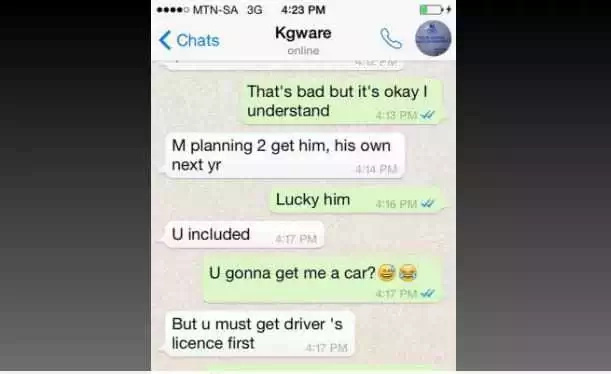 Source: Kami.com.ph