-Duterte implying a softening of the stance against China before a verdict pushes through could undermine whatever leverage the Philippines currently has
-A softer stance could also be disastrous for regional cohesion, and could lead to exacerbated differences between those of the ASEAN
-From a global perspective, it could slice through the global coalition that the Philippines has helped spearhead by reinforcing certain Beijing beliefs on the territorial dispute and the behavior of a rising power in the international community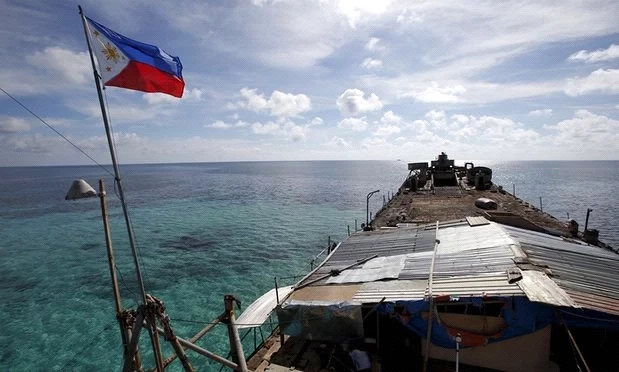 The foreign policy rhetoric of the Philippines' newly inaugurated President Rodrigo Duterte certainly reinforces the man's promise for change. However, this has not been reassuring to other actors that are linked to the country, even with the doubt that most of his rhetoric will actually translate into reality and the constant reassurance that his advisors serve as checks and balances against the President's unconventional views once the administration really starts up.
Of all the issues Duterte has been grilled on, relationship with China and actions on the South China Sea dispute have taken center stage in most conversations and discussions. Some worry that he may choose to embrace Beijing and dismiss Washington for reasons that could range from economic pragmatism to his own ideological preferences. With the Hague-based Permanent Court of Arbitration (PCA) confirming that its verdict on Manila's case against Beijing will be released this July 12, it would do well to explore how a Duterte administration may or may not alter the Philippines' South China Sea approach, and the real risks that come with such shifts - not just for the country, but also for the region and for other involved actors as well.
Just to clarify, the danger is not about Duterte planning to open bilateral talks with Beijing on the South China Sea or undertaking major foreign policy repositioning. These are all part of trying to pursue good ties with China - as all South-east Asian states are doing - despite alarm about its rise, and the Philippines is no different.
READ: The battle continues: DU30 admin's anti-drug campaign in full force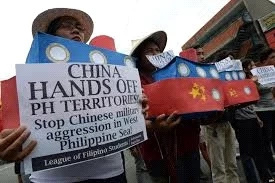 The danger the article wishes to explore on his approach to China and the South China Sea is that his administration will seek to engage Beijing in a way that not only disenfranchises the success of Philippine interests in terms of its ties with China, but harms the regional unity and global solidarity required to hold down Chinese aggression in the South China Sea. Before taking on the perspective of various actors, an analysis of risks within bilateral, regional and global spheres will help paint a better picture of exactly what kind of risks lay in hiding in Duterte's potential approach.
Misreading bilateral ties
The risk in bilateral ties is that Duterte might take on an approach towards China that would harm Philippine interests.
After the Permanent Court of Arbitration's verdict, the task of any Philippine government - even the one led by Aquino, if he were still in power - would be to gear all efforts to get Sino-Philippine relations back on track by managing the South China Sea issue more efficiently, as well as by pursuing new opportunities with Beijing - especially in the economic domain.
READ: Why Senator Lacson favors wiretapping
From the perspective of the Philippines, the best course of action would be to enter into talks with China, and aim to use Manila's leverage to its fullest extent across all the areas the bilateral relationship would cover, using a mixture of incentives and disincentives.
The danger here is that Duterte and his administration have not chosen to take such an approach, and thus they are diminishing instead of enhancing the Philippine position. By sending overly positive signals to China - manifested in a desire or their move to open talks, approve Chinese infrastructure projects, appoint a special envoy for China, refrain from military actions, downplay the PCA case, and take on a more lukewarm stance towards the United States - before any verdict has passed, Duterte is implying that he is leaning in for concessions without having a clear picture of what the conditions may be for them to happen, or, more importantly, without any information as to whether the verdict will be favorable for the Philippines, as well as its effects on our bargaining position for talks.
Another problem is that parts of Duterte's first Cabinet meeting, wherein his foreign secretary Perfecto Yasay Jr made some conciliatory remarks on the Philippine response after the PCA verdict, were accidentally broadcast on live television.
RELATED: Innocent officials may be targets of wrongful drug implication
These things are important because if China feels that Duterte is too comfortable with negotiations regardless of the PCA verdict's outcome, it may assume that the Philippines no longer wishes to make Beijing pay for its assertive behavior - and therefore, it no longer needs to offer his administration much of anything to get a more conciliatory position.
On a more worrying note, some Chinese appear to be convinced that this all just confirms what Beijing already suspected - that while its aggressiveness may lead to short-term costs under Aquino, it can just wait it out until a more conciliatory admin like Duterte's comes along.
A less probably but still likely scenario is that Duterte's initial outreach to China translates into an overly tapered economics-first approach towards Sino-Philippine relations on terms that could be more favorable to Beijing than to Manila. Such an approach would not only boost economic ties for both sides - which are not necessarily controversial - but also include suspicious infrastructure projects and maybe even contentious joint development arrangements while postponing the South China Sea dispute. Duterte has confirmed the likelihood of this possibility occurring when he said that he would be willing to let go of any differences with China if Beijing would build the Philippines a railway, the way it has done in Africa and other areas.
RELATED: VIDEO: Find out what 'Bato' promised to good cops, bad cops
His advisors have been quick to reassure people that this might not really push through. However, if Duterte does, he is likely to face domestic opposition and international caution with his approach towards China and the territorial dispute. He will also open his administration to heavy scrutiny as well.
To those familiar with Philippine politics, this approach would bear a close resemblance to one the Philippines went with under Arroyo's. At the time, a controversial joint development deal that would be harmful to Manila's interests was scrapped with Beijing in exchange for Chinese-supported infrastructure projects, which ended up entangled in one of the largest corruption scandals in Philippine history.
The memory of this, combined with domestic opposition against Duterte on a number of other issues where he is challenging the established elite, or even the sharp contrasts between different Philippine bureaucracies or institutions, could make this issue transform into more than just a foreign policy misstep.
READ: PHOTOS: Snatcher's body found in EDSA
Disrupting regional unity
This issue goes well past domestic and bilateral consequences - Duterte's approach towards China and the South China Sea brings regional and global repercussions as well. Regionally, if the Philippines starts adopting a soft line towards China despite Beijing's stubborn stance towards Manila on the South China Sea issue and/or its continuing assertive behavior towards other countries in the region, it may undermine ASEAN's ability to take a stronger role on the issue and play into China's ongoing efforts to cause regional divide.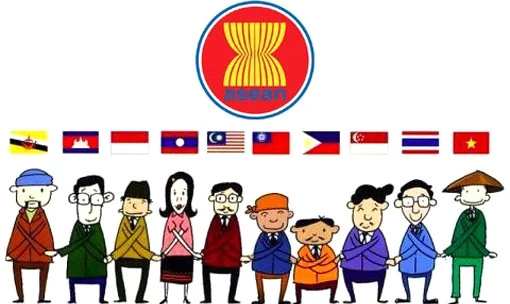 The Philippines was not just pursuing the PCA case during the Aquino years - it had also been a key voice in urging the ASEAN to take a stronger stance on the South China Sea issue. Manila's stance was and continues to be important not just by itself, but also within the context of the regional grouping because it works by a consensus.
In a nutshell: since ASEAN has traditionally taken on the lowest common denominator position between claimants, interested parties - (like Singapore and Indonesia) - and not-so-interested parties (Cambodia, most notably), a forward-leaning position by the Philippines - clearly the most active of the four Southeast Asian claimants - would provide interested parties a cover to call for more intense action and push back against laggards. On the other hand, a more cautious approach could see other states also adopt a softer line, either because it is in line with their own preference to downplay the issue or because they now think it is diplomatically unwise to get ahead of ASEAN's most forward-leaning claimant.
READ: PHOTOS: Snatcher's body found in EDSA
With this in mind, Duterte's approach is a huge factor that plays into important and ever-shifting regional calculations on the South China Sea for this year and in the years to come. As it is, 2016 is an extra challenging year on the South China Sea for ASEAN, with the organization facing the threefold challenge of grappling with the future consequences of the PCA decision, managing the ASEAN-China relationship during the 25th anniversary of the establishment of the dialogue partnership, and being led by Laos, a landlocked country that doesn't have much interest in the South China Sea and has a lot invested in its relationship with China.
In the next round of ASEAN summitry this July 21 to 25, the world will be watching to see whether the regional grouping will opt to issue a separate statement on this important decision (as many ASEAN advocates hope), or whether it merely adopts a standard communique, or whether it ends up not issuing one at all. The voice of the Philippines will be important as the ASEAN struggles with these tests.
Also, the Philippines will officially assume the rotating annual ASEAN chairmanship which Laos currently holds in 2017, which will give Manila an added ability to affect regional outcomes on the South China Sea amongst other issues. As ASEAN chair, Manila will have to endure the routine mix of carrots and sticks from China in the lead up to and during its chairmanship - a tactic Beijing hopes will affect how the Philippines deals with issues like the South China Sea.
RELATED: Vehicles with DU30 plates, beware!
Even though Philippine interests are the primary focus of any administration, as a founding member of ASEAN Manila should also play a role in maintaining ASEAN cohesion - especially as it will be celebrating its 50th anniversary next year. A repeat of what played out at Phnom Penh - the first ever non-adoption of a joint communique in ASEAN's history because of disagreements countries had on the South China Sea - would be a big blow to regional solidarity.
Undercutting global efforts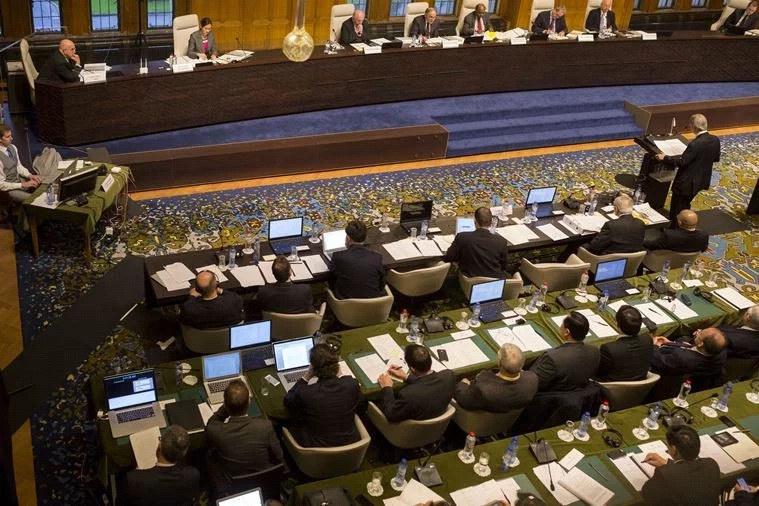 From a global perspective, the risk we face with Duterte's approach towards China and the South China Sea is that it will undermine the ongoing global efforts that are geared towards countering Beijing's assertiveness.
Even though China has definitely gained from its assertiveness in the South China Sea, its behavior has also prompted regional states to strengthen their relationships with other powers - encouraging others, in turn, to take an interest in the issue. This has created a spider web of concerned global actors who have been increasingly willing to take a stand against Chinese transgressions, and made Beijing's isolation from the rules-based international order more obvious.
RELATED: LOOK! Catholic bishop slams Pacquiao's 'biblical' stance on death penalty
While this coalition is a source of strength to those who see value in rules-based order, it is also quite fragile. Its strength relies in aligning policy perspectives and sharing operational burdens between claimants like the Philippines, intra-regional interested actors like Japan, and extra-regional concerned parties like the United States. All this needs to be calibrated in a way that allows outside actors who do not have direct claims in the South China Sea to do their part without looking like they're getting ahead of the claimants themselves. It also rests on the shoulders of a few actors who are willing to push China to pay the price for its aggressiveness through a wide range of diplomatic, military and, if absolutely necessary, economic actions as well.
In the past few years, the Philippines' role in this perspective has been of great importance, especially if compared to the quieter approaches taken by Malaysia and Brunei. Through increasing its involvement in military exercises in and near the South China Sea, initially holding out on its membership to the China-led Asian Infrastructure Investment Bank (AIIB), strengthening alliances with strong and interested actors such as Japan and Australia, drawing up a new defense pact with Washington that would give it access to select military facilities, and, of course, filing the PCA case, the Philippines has helped pull together this global movement against Chinese aggression and actively contributed to its strength. Contrary to what Beijing suggests, Manila has not done so out of pressure by shadowy external actors, but simply because this serves Philippine interests. The increase in global involvement means an increase in diplomatic attention, economic diversification, and military capability-sharing.
A change in Manila's stance towards China and the South China Sea under Duterte - if made in a sudden and unjustified manner - could slice through the emergence of such a global coalition in several ways. First, without the support of the most forward-leaning Southeast Asian claimant, some other interested states in the region and out of it may have to either tone down their words and actions or risk encouraging the Chinese claim that 'outside actors' are trying to stir up trouble in the South China Sea even while it is sorting out its differences with the various claimants. Though some states may choose to stay on the course regardless of Manila's actions, this dilemma would still be an unwelcome turn of events. No outcomes would be favorable for the Philippines, but either of them would be great for Beijing.
READ: Duterte to meet with MNLF leader to 'transform' Mindanao
Second, it could also give off a dangerous message to those in Beijing about how a rising power successfully conducts itself in the international system. Over the past few years, China's actions in the South China Sea - such as harassing vessels, aircraft and fishermen; infringing into the waters of other nations and even seizing features; constructing artificial islands and advancing its nine-dash line claim that clearly violates international law - have damaged the interests of others and endangered the rules-based order. Wiping the slate clean would reinforce the logic that while Chinese aggressiveness in the South China Sea may lead to some costs in the short term, its military and economic power means it can simply absorb such costs for a while and then seek to recover its losses by charming those who it has previously bullied.
The assumption reinforced here is that ultimately, no one in the international community can afford not to engage China, regardless of how badly Beijing treats them, and that regional states will soon concede on disputes like the South China Sea. Therefore, the key for Beijing is not to abide by the rules-based order like most countries prefer it would, but to strategize its opportunistic efforts to reshape and even defy it through alternating coercion and persuasion to balance the benefits and costs. The ultimate test of this assumption lies in the case against the Philippines, which has endured the brunt of China's assertiveness in the South China Sea throughout the past few years, enforced a range of measures to counter Chinese actions, but is now handled by a president that is calling for calmer ties with Beijing just a few years later.
So far, a lot of the discourse about Duterte and his approach on China and the South China Sea is overwhelmingly focused on his efforts to open talks with Beijing or realign Philippine foreign policy away from the United States and towards China. However, these conversations underestimate and leave out the risks his approach introduces - not just to the Philippines, but to the region and to the world as well.
RELATED: Duterte to meet with MNLF leader to 'transform' Mindanao
Duterte and his advisors would benefit from grasping the full picture, and from conducting a comprehensive cost-benefit analysis of the paths the administration can take before it embarks on steps that eventually prove to be misguided. -MB, Kami Media
RELATED: Lito Atienza fears death penalty might not benefit OFWs convicted of crimes
Disclaimer: The views and opinions expressed here are those of the author and do not necessarily reflect the official policy or position of Kami.com.ph.
Source: Kami.com.ph