-A man from a Chinese village spent his life savings to marry the girl of his dreams
-He was abandoned three days after his wedding
-The experience left him devastated, sick and broke
A man from a Chinese village spent his entire life savings in celebration of marrying his dream girl, only to be left heartbroken and devastated when she left him three days after their wedding.
According to Shanghaiist, a man from a village in China surnamed Liu from the Shanxi province, spent his life savings of 200,000 Chinese Yuan ($30,000) for his marriage to a girl he encountered on a blind date. He met his now ex-wife three years before their wedding.
Liu was quoted saying, "(Around) 85,800 RMB ($12,830) was for my wife's family and I spent 20,000 RMB ($2,990) on gold jewelry. When her family came to visit, they took another 10,000 RMB ($1,495) and then I gave them an additional 30,000 RMB ($4,485). The remaining 60,000 RMB ($8,970) was spent on the wedding reception."
READ: Jesus has the power to turn your fails into miracles. This parable explains why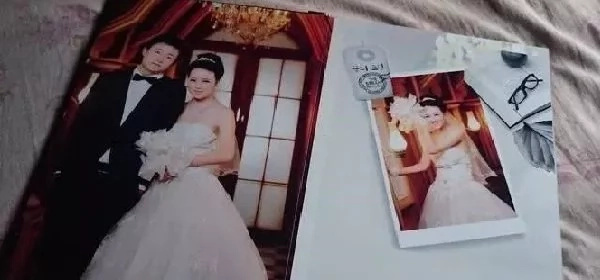 Liu even had to take a loan to fund the wedding and another loan intended to buy her partner a house hoping that they'll live together for the rest of their lives.
Lui's relatives have expressed their concern about his relationship with the girl. Although they were happy for him, they were concerned because the girl showed a lack of affection for Liu and the family. They never saw the couple hold each other's hands. Furthermore, the girl was always on her phone.
After being married for three days, the girl left Lui and never returned. Liu remembered that she wanted to purchase something alone. He waited for her to come back but she disappeared.
RELATED: Top 10 sex scandals involving politicians
"After a few days, I got wind of where she worked. I went down to the gas station, but she ignored me. I went back a few days later, but she had disappeared. I never heard from her again," Liu recounted.
More than being heartbroken and in debt, this horrible experience left the man physically ill. "After my marriage, she left me and I was so furious. I was even hospitalized. The doctor said that my brain was overworked," he said.
Liu filed a case against the girl and the court asked to pay the man 90,000 RMB ($13,500). Three years later, Liu is still single and is broke.
READ: The lady followed these 5 white wedding must have tips, and her wedding was a blazing success
Traumatized by the experience, the fear of abandonment, and his debt of 80,000 RMB ($12,000), Liu contemplates a hundred times before committing to another woman.
However, the man believes in second chances and is now giving another shot at blind dates. –NB, Kami Media
RELATED: LOOK: Top 10 gay-friendly countries you may visit
Source: Kami.com.ph