- Coastal cleanup in Sorsogon coast was conducted by local authorities following an oil spill
- The source of the said oil spill is still unknown to the authorities but investigation is ongoing
- Residents complained about the foul smell caused by the oil spill
The local government officials of the municipality of Matnog in the province of Sorsogon conducted a coastal cleanup following a discovered oil spill.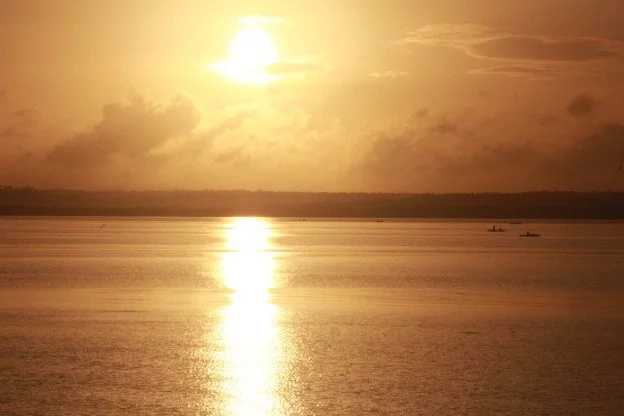 Such oil spill has already reached the shores and already affected two barangays namely Tablac and Camachili.
As reported in GMA's Unang Balita, this Monday, July 11, the said oil resulted to the sea water to turn black including the shores.
READALSO: Lopez suspends 4 mining companies
The local authorities with the help of the coast guards had treated the water with chemicals to extract the oil.
Earlier, residents from the nearby coastal barangays complained about difficulty in breathing due to the foul smell of the water.
The Barangay Chairman of Tablac, Jerry Funtilar, said he noticed the water turned black this morning.
"Tuwing umaga pumupunta ako dito sa tabing dagat. Ngayon may naamoy ako. 'Yun lumapit ako sa tabing dagat nakita ko maitim na 'yung dagat dahil naka-ano na pala 'yung langis," said Funtilar.
(Every morning, I come here along the sea shore. Today, I can smell something. When I went near the shore, I can see the water turned black due to oil.)
READ ALSO: Duterte to set up regional rehab centers
He added that the kids with asthma asthma were the ones to be severely affected by the foul smell.
The Philippine Coast Guard (PCG) has yet to trace the source of the said oil spill; the investigation is still ongoing.
A representative from PCG, Enrico Andal, urged for the proper disposal of used oil because it is hard to pinpoint the specific source of these oils. But they are not stopping the investigations of the vessels in Matnog port.
READ ALSO: Saddest polar bear in the world dies
According to Andal, the Matnog Sea is currently used as a passageway for international shipping vessels.
The Matnog Port serves as dock for RORO vessels which cross to Samar travelling from Luzon to Visayas and Mindanao. -RY, Kami Media
READ ALSO: DENR chief Lopez countered criticisms on her 1st day
Source: Kami.com.ph