If you don't want to grow and expand your capabilities you will be better off marrying the simpler girl. If you want the opposite go with the complicated girl. There actually are sensible reasons why this is true.
While most men will pick the simpler woman, because they're easier, they're not demanding, low maintenance, they go with the flow and don't challenge their partner. This kind of girl is kind and cute, always nod and smile. It's comfortable.
The other girl, the 'complicated' girl, won't take none, they're demanding, towards you and towards themselves, she has plans for everybody, she's going to argue, she can persuade you, they put a lot of effort and passion into goals they want to achieve.
You can't say that girls of the first kind don't care. They care for the relationship and will try to keep everything peaceful and quiet – even at the cost of her needs, dreams and hopes. Their minds aren't as creative. They're plain simpler.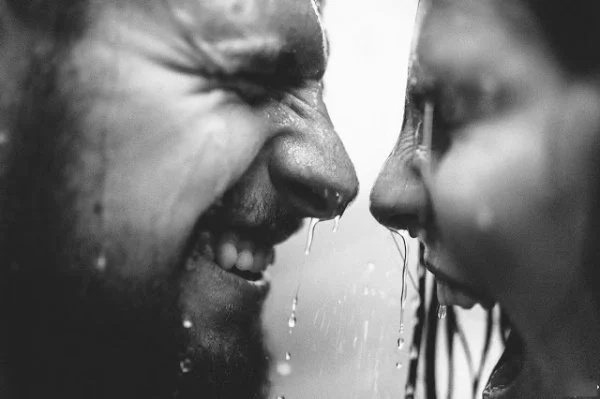 A man without initiative will always choose option number one. He doesn't want to work on the relationship. He doesn't wish to be challenged. He doesn't  want to be defied.  This type of relationship can have it's own problems- the routine wears them out really fast and the couple just keep living together by habit, or for the sake of the children or the mortgage.
However, a real man understands that a girl with a complicated nature is the best option. Yes, it might often get more complex, but only because she's trying to make things better. And with healthy communication between the couple their relationship is only going to get stronger from this.
This is the kind of girl you want to marry. You might have your concerns, but when you really think about it you'll understand. A simpler woman will never satisfy you: she'll be sweet, but won't inspire you towards great deeds. With a simpler girl you'll always think that you could have done better.
Complicated girls are always artistic and creative individuals. They're often called "crazy" or "bitches". But nobody will love you more than they do, or have more passionate sex as they do.
It's this type of girl that will inspire you to follow your dreams. You can always have interesting conversations with them on any topic, and her arguments might even make you question your values. You'll have to accept that she's smarter than you in many a matter. It's not easy, but it's not boring!
Simple girls have a simple mind. Life with them will be quiet and smooth, like a sea during a calm.
Here are 8 reasons why you should choose the 'complicated' girl.
1) She rarely tells you what you want to hear, but more than often she's righ
2) She demands respect
3) She has her own views on politics, even if it doesn't coincide with yours
4) Her eyes light up when you talk about interesting things
5) She won't let you bury your talents
6) She makes you become better every day
7) You often have to confront her
8) Her talents and abilities differ from yours and often surpass yours
My dad always said that what he liked in mom was that she was smarter than he was. Only a real man can accept that it's an advantage to have a wife that's smarter than he is.
Don't get me wrong: complicated girls more often than not will be a pain in the ass. They'll always argue with you and can even make you think that maybe you'll never be able to make her truly happy.
However, with time this woman will gain experience and will become the best candidate for your wife. If you find this kind of girl hold on to her and don't let her go!
Source: Kami.com.ph