- A watchdog group warns that rebels may link innocent officials to drugs to spiral potential vigilante or government action
- Jo Perez, FATE spokesperson said that rebels are extorting local officials to pay for revolutionary tax
-  FATE warns President Duterte to ensure evidence before naming officials as drug syndicates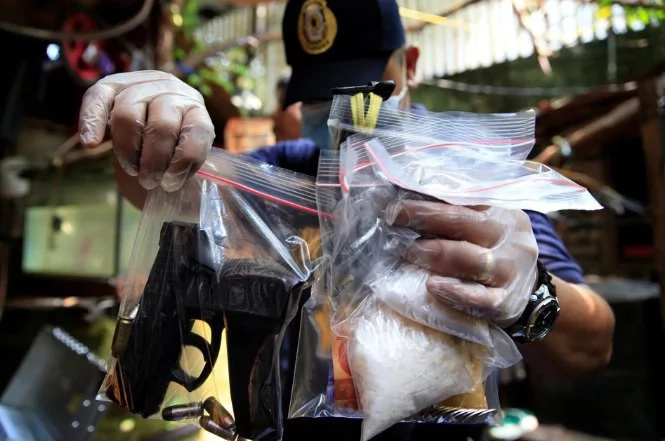 MANILA, Philippines- A watchdog group warned that leftist rebels may plot retribution against their political enemies and implicate innocent officials the same way President Rody Duterte is announcing and naming suspected drug syndicates.
Jo Perez, spokesperson for the Filipino Alliance for Transparency and Empowerment (FATE), speaks about receiving various reports that a few members of the National Democratic Front (NDF) have pinpointed certain local officials in the narcotics trade after the latter allegedly refused to pay revolutionary tax.
Perez said that this is a simple case of extortion- that other NDF personalities have now resorted to implicating innocent officials to get what they want.
READ ALSO: Politicians at odds over summary executions probe
Duterte, who has run a vigorous campaign against drugs and crime had publicly branded five former and current police directors as drug syndicate protectors, last Tuesday.
On Friday, the President introduced a diagram that showed leaders of drug syndicates in the Philippines, and allegedly some local officials.
FATE warned that the government should go over the list and make sure that these allegations are backed with solid evidence, otherwise, this could lead to an uncontrollable outbreak.
READ ALSO: 2 drug traffickers surrender, still killed
Perez believed that Duterte's intentions to identify more drug-tainted officials may endanger these official's lives, and so would their families. "It is easy to accuse, but to prove it is another story", added Perez.
Since Duterte's inauguration, there have been reports of about 10 suspected drug criminals that were slain by either the police or vigilantes each day.
Forty-three were slain as part of police operations, while 29 others are, for now, tagged as victims of vigilante killings.
While none of these allegations have yet to be proven, people have started putting actions into their own hands. -SK, Kami Media
READ ALSO: Malacañang agrees on mandatory drug tests to gov't employees
Source: Kami.com.ph