-Jason Pagara knocks out Abraham Alvarez during the third round of their fight in Pinoy Pride 37
-Pagara has now achieved his 24th knockout win
-His brother, "Prince Albert" Pagara fell short against boxing legend Cesar Juarez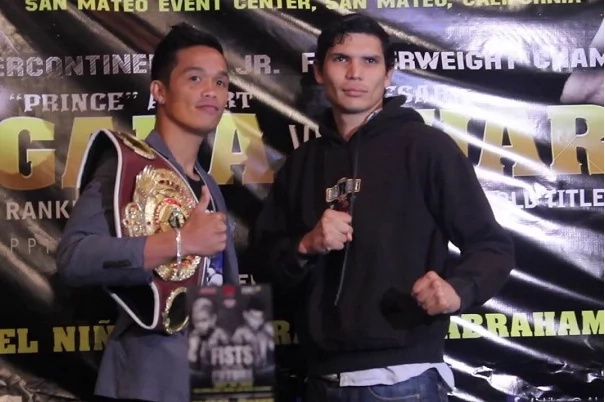 Jason Pagara, after being grossly underestimated, schooled his Mexican contender, Abraham Alvarez, winning via knockout in the third round of their welterweight showdown in the co-main event of Pinoy Pride 37: Fists of the Future in San Mateo, California on Saturday.
During the match, Pagara, who started his boxing career at the age of 8, surgically broke down his match-up and attacked Alvarez during the first two rounds before unleashing the knockout blow in the third.
The knockout blow was textbook impressive. Pagara drew out deceptive jabs with his left hand just before he unloaded right straight that landed directly on the Mexican's jaw, the move sent Alvarez back to the canvas. Alvarez tried to beat the 10-count in hopes of saving the round but was clearly disoriented and off-balanced which led to the referee calling off the fight and announcing Pagara as the victor.
READ ALSO: Is Albert Pagara the next Manny Pacquiao?
The arena was crowded by mostly Filipinos expressing their support to the Pinoy boxers. In the past, the Filipino community has always been vocal about its support in boxing as a sport giving way to the likes of Manny Pacquiao, Nonito Donaire among others.
Pagara was able to knock Alvarez out 55 seconds into round 3. The 23 year old boxer who hails from Cagayan de Oro City in Misamis Oriental, now holds a professional record of 39 wins, with 24 knockouts, and two losses.
Meanwhile, Alvarez suffers his 10th career defeats, dropping his stats to 21-10-1.
RELATED: Pacquiao vows to attend senate sessions regularly
Making his way to the sports headline is Jason's brother, Albert Pagara who also fought in Pinoy Pride 37 facing off Cesar Juarez. Albert fell short after being knocked down by the legend Cesar Juarez. -SK, Kami Media
READ ALSO: LOOK! Catholic bishop slams Pacquiao's 'biblical' stance on death penalty
Source: Kami.com.ph