- Senator Panfilo Lacson proposed Senate Bill 48 to expand the current Anti-Wire Tapping Law
- The said bill seeks to expand the current law to investigate crimes involving illegal drug trade
- The Senator said that wiretapping will be an effective tool in busting drug criminals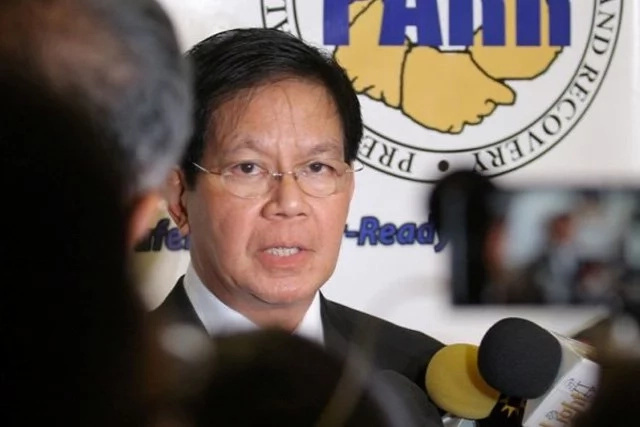 Returning senator Panfilo "Ping" M. Lacson, Jr.  filed Senate Bill 48 seeking to amend RA 4200 or the Anti-Wire Tapping Law.
The Anti-Wire Tapping law punishes anyone who taps any wire or cable to secretly intercept or record communication of two persons without the authority of all parties in any private communication.
READ ALSO: Lacson on No work, No pay: Demeaning
To support President Rodrigo Duterte's tough campaign against illegal drugs, Senator Lacson wants to legalize wiretapping for cases involving illegal drugs. He also wants to cover cases on coups and money laundering.
Sec. 3 of RA 4200 gave law enforcers the authority to use wiretapping as an aid of investigation of certain crimes. Such authority should be by virtue of a written order of the court.
In the said law, it permits wiretapping to investigate crimes involving "treason, espionage, provoking war and disloyalty in case of war, piracy, mutiny in the high seas, rebellion, conspiracy and proposal to commit rebellion, inciting to rebellion, sedition, conspiracy to commit sedition, inciting to sedition, kidnapping as defined by the Revised Penal Code, and violations of Commonwealth Act No. 616, punishing espionage and other offenses against national security"
READ ALSO: Find out why Lacson trusts 'Bato' as new PNP boss
In the expanded law, Senator Lacson wished to include Robbery in band, and brigandage or highway robbery as these also pose a threat to national security, he said.
Lacson believes that wiretapping is an effective tool in investigating crimes especially those involving illegal drug trade.
Early this year, former Senator Grace Poe likewise authored Senate Bill 2139 seeking to amend the current Anti-Wire Tapping Law by giving the Philippine Drug Enforcement Agency (PDEA) authority to wiretap suspected drug criminals. -RY, Kami Media
RELATED: Lacson, De Lima: Exclude government officials from bank secrecy laws
Source: Kami.com.ph