- A body of an alleged snatcher wrapped in packaging tape was found in EDSA
- Christine Jimenez Beteno posted disturbing photos of the dead body and expressed sympathy for the man
- A vigilante group was suspected to be behind the execution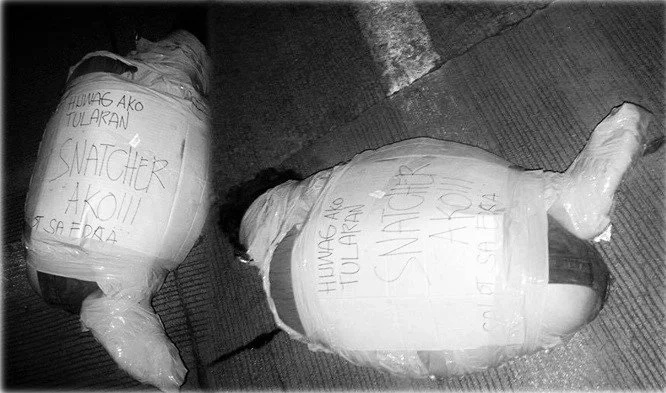 Dead body of an alleged snatcher wrapped in packaging tape was found in front of EDSA Grand Central Terminal, July 10, at around 1:00am.
According to Christine Jimenez Beteno, she and her companions first thought that what they saw was a bag full of trash, but when they looked closer, hair was exposed and that's when they realized that it was a dead body. They reported the incident to the authorities and officers immediately responded.
Beteno posted disturbing photos of the dead man wrapped in packaging tape with a placard with the words, "Huwag ako tularan. Snatcher ako!!! Sa EDSA."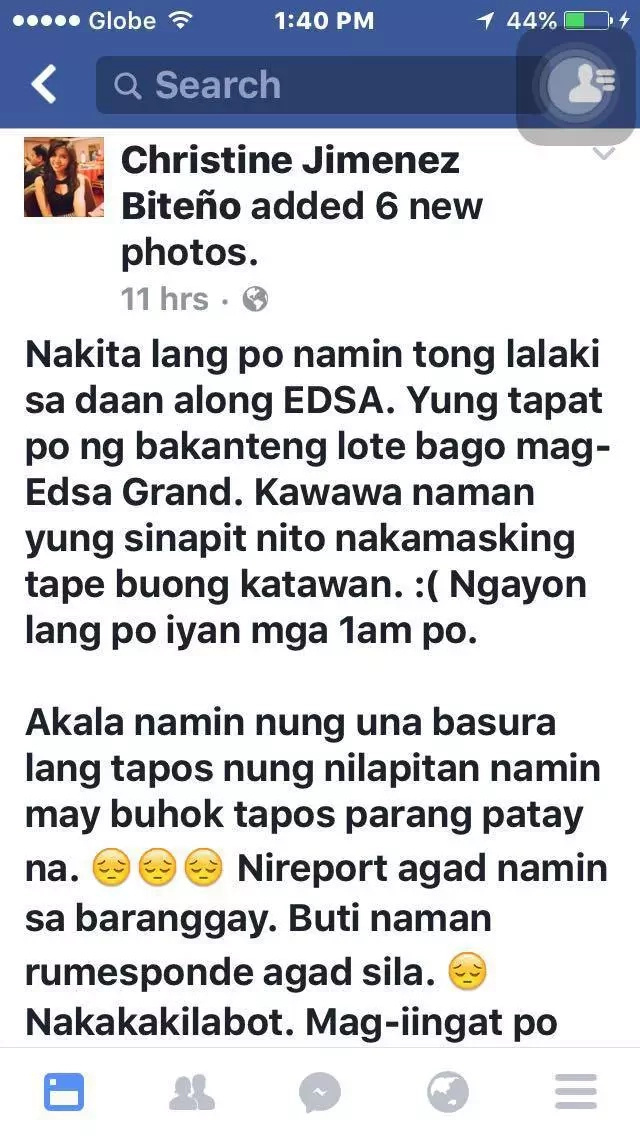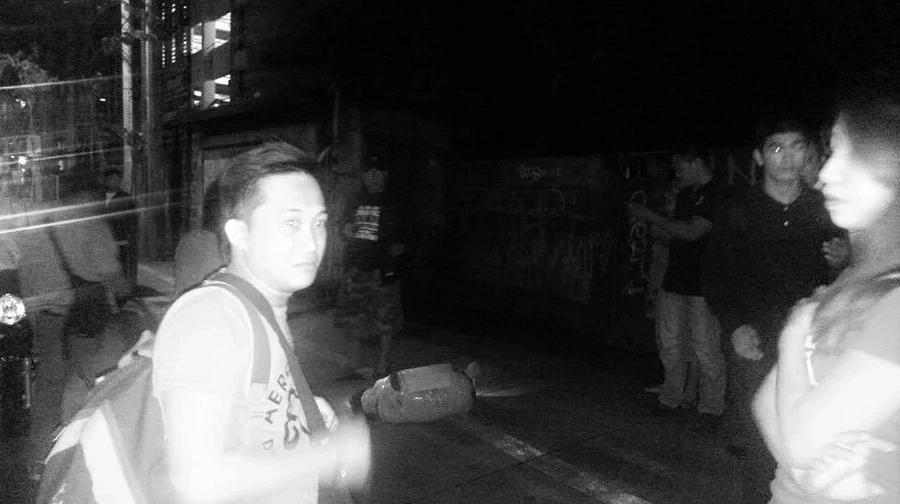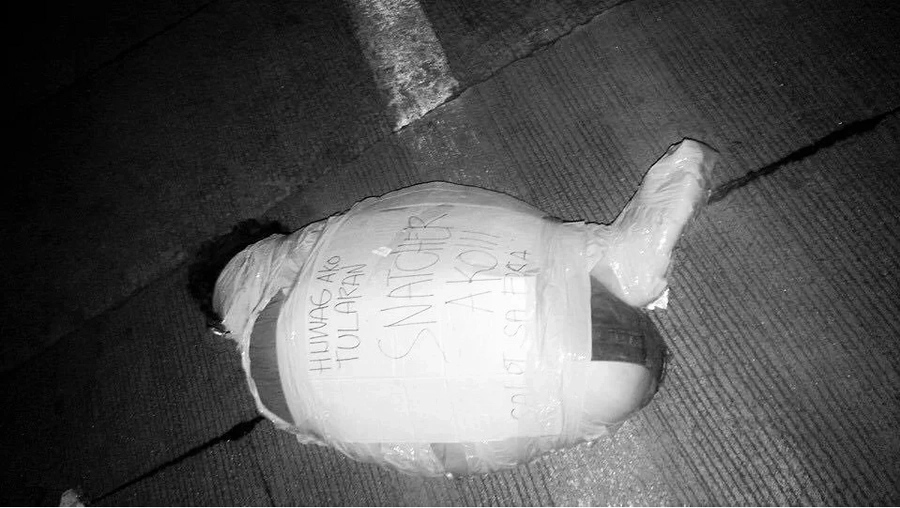 READ ALSO: Politicians at odds over summary executions probe
Extrajudicial killings have been reported even before President Rodrigo Duterte was elected in the position. Authorities have been conducting operations in Metro Manila and other provinces in line with their campaign against illegal drugs.
A few days ago, a group of vigilantes wearing mask appeared on television and said that they are hunting and killing drug pushers and their bosses and claimed to support President Duterte in wiping out illegal drugs in the country.
These vigilantes are believed to be the people behind the alleged snatcher's execution as these vigilantes have a pattern and way of killing. On Thursday, a policeman was found dead, his body with multiple gunshots in Meycauayan City Bulacan. The police's body was seen with a placard saying, "Pulis na pusher. Wag tularan."
READ ALSO: Priest says Duterte's drug allegations is "likewise killing of sorts"
Former Justice, now Senator Leila De Lima expressed her disapproval of extrajudicial killing and called the attention of President Duterte to stop the operations. She said that she will probe the widespread killings of people who are allegedly involved in illegal drugs. She stated that the country is becoming a massive killing field and she insists that the authorities must follow the due process of law and that they should respect the human rights of the suspects turned victims.
Politicians are still divided on the issue of the extrajudicial killings in the country. – AA, Kami Media
READ: LOOK: De Lima has her eyes on Duterte!
Source: Kami.com.ph